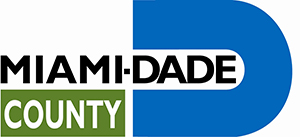 Arts Action Fund Webinar: American Rescue Plan Act of 2021
Thursday, March 18, 2021 at 3:00 PM
Learn details of arts funding opportunities in the newly enacted American Rescue Plan Act of 2021. The webinar will be hosted by Americans for the Arts Chief Counsel and Arts Action Fund Executive Director Nina Ozlu Tunceli with several guest speakers. We will be reserving 45 minutes for Q&A. Submit your questions in advance here.
Registration for this live event is free and will be limited to the first 1000 registrants. You may also view this event live on the Arts Action Fund Facebook Page. Registration will re-open when the on-demand recording is ready 2 business days after the event. Visit www.artsactionfund.org for more information.
FUNDING FOR ORGANIZATIONS
Miami-Dade County Department of Cultural Affairs
Youth Arts Enrichment (YEP) Grant Program Workshops
Dana Pezoldt | [email protected]
Courtesy Review Deadline:  May 4, 2021, 11:59 PM
Application Deadline:  May 11, 2021, 11:59 PM
Provides grants to nonprofit organizations providing cultural arts outreach programs that enrich the lives of children through the arts by making the arts available to more children and families throughout Miami-Dade County.
All applicants to the Youth Arts Enrichment (YEP) Program must attend one (1) workshop prior to application. Refer to the YEP PROGRAM GUIDELINES or contact the grant administrator for further pre-application requirements.
The FY 2021-22 YEP workshops will be held virtually through GoToWebinar. 
YEP Grants Program Workshop Schedule:
Note: This workshop will provide instruction on using the Department of Cultural Affairs' online grant platform, "Survey Monkey Apply" as well as review program eligibility criteria, application and reporting requirements.
To register, click on the link below to register with GoToWebinar:
Thursday, April 8, 2021, 10:30 AM – Noon
Tuesday, April 13, 2021, 2:30 PM – 4:00 PM
To view all the Miami-Dade County Department of Cultural Affairs upcoming deadlines: FY 2021-2022 Spring Cycle deadlines here.
Spring Grant Applications
Deadline Monday, April 19, 2021 by 5:00 PM
Since 2014, the Coral Gables Community Foundation has formally awarded grants to deserving local non-profit organizations that address issues within our focus areas and serve those who live, work, learn and play in Coral Gables. The Foundation has a strong commitment toward programs benefiting education, arts & culture, historic preservation and social & health services. Apply here.
FUNDING FOR INDIVIDUAL ARTISTS
Miami-Dade County Art in Public Places Artist Calls
PortMiami – Terminal F Expansion Carnival Cruise Lines
Request for Qualifications Deadline: Friday, April 2, 2021, 11:59 p.m.
Budget:  $1,120,000 (2-4 commissions are envisioned)
Eligibility: Open to professional visual artists based in the United States
Miami-Dade County Department of Cultural Affairs through its Art in Public Places Program and PortMiami partnered with Lemartec Design Build Team, inclusive of Architect of Record and Design Team Lead Perez and Perez Architects Planners, Carnival Cruise Lines with their design consultant Berenblum Busch Architects and others, request qualifications from professional artists and/or artist teams to commission artworks for the renovation and new construction project at Terminal F,the new home of Carnival Cruise Lines. The selected artist(s) will design unique artwork(s) that will contribute to the identity of this facility and engage employees and visitors in unexpected and delightful ways. It is envisioned that public art within the terminal will exemplify the thrilling experience of being on the ocean with friends and family, and reflect Miami and the Caribbean's lush plant and flower environment, art, architecture, culture and beaches.   Click here to view full details and apply.
RESOURCES
Art of Reopening Webinar with Special Guest Dr.  Fauci
Tuesday, March 23, 2021 at 3:00 PM
The American Rescue Plan includes funding for the National Endowment for the Arts  to support organizations and jobs in the arts sector that have been devasted by the pandemic. The $135 million allocated for the Arts Endowment in this historic legislation represents a significant commitment to the arts and a recognition of the value of the arts and culture sector to the nation's economy and recovery. Here is an FAQ with more information on applying for American Rescue Plan funds.
In addition to funding, the Arts Endowment is providing key information about how arts organizations can reopen their venues in an upcoming webinar called the Art of Reopening.  Special guest Dr. Anthony Fauci, director of the U.S. National Institute of Allergy and Infectious Diseases (NIAID) at the National Institutes of Health will provide opening remarks. This free event will be held on Tuesday, March 23, 2021 from 3:00-4:00 pm ET. Those interested in attending should register here.
For more information on both the American Rescue Plan funding and the Art of Reopening webinar, go to the newsroom section of the Arts Endowment website.
Arts & Business Council of Miami
Impactful Virtual Arts Events
Tuesday, March 23, 2021 at 10 AM
In the age of COVID the ways the arts connect with audiences has shifted dramatically. This session will explore how to design the best virtual events, how to monetize and sell tickets and ideas on how to promote. In the new landscape you want to be where your audiences are now. Streaming, Zoom and Facebook Live are your new best friends. Digital media and virtual entertainment create new opportunities for the cultural sector to broaden audiences beyond traditional boundaries. To register visit  artsbizmiami.org/events.
Update on Federal COVID Relief Funds and Legislation
Following are updates from Americans for the Arts Action Fund Executive Director Nina Ozlu Tunceli about the American Rescue Plan Act of 2021.
After the enactment of the American Rescue Plan Act of 2021 on March 11th, dozens of federal agencies are already beginning to implement the $1.9 trillion of COVID health and economic relief aid to those in need, as outlined in our last legislative update and press release. Americans for the Arts and the Arts Action Fund will be hosting a free webinar to provide a comprehensive overview of these latest details on Thursday, March 18, 2021 @ 3:00 pm ET. Please register on our ArtsU platform.
Here are some important federal agency updates:
Check the direct stimulus calculator to see how much you may be eligible for based on your latest tax return for either 2019 or 2020. Then check the IRS payment status to see when you will be receiving your payment. IRS plans to get all payments out by the end of March.
Federal pandemic unemployment assistance of an additional $300 per week has been extended through Labor Day, September 6, 2021 for all W2, 1099, and self-employed individuals who are out of work. Be sure to update your weekly certifications. If your state experiences a delay in updating their portals, don't worry, you will get the money you are owed retroactively.
-The federal cultural agencies released FAQs and statements on their plans for distributing their portion of American Rescue Plan funds.
​​​​​​NEA @ $135 million – grant applications available in late April
NEH @ $135 million
IMLS @ $200 million
CPB @ $175 million
-SBA posted new Paycheck Protection Plan FAQs on 3/12/21. Please look at Question #66 if you are a self-employed Schedule C tax filer, who submitted a new PPP application before the new SBA Forms 2483-C or 2483-SD-C were issued on March 3rd, that qualifies you for a larger loan based on your gross income rather than net profits. The guidance in question #66 is primarily for those who have applied with the old form, but not yet received the PPP funds. Please know that we are also still advocating for the SBA to allow already-funded self-employed schedule C tax filers to request modifications to both their first and second draws based on gross income, instead of net profit…stay tuned. In order to secure the more favorable loan amount based on gross income for self-employed individuals, schedule C filers must make sure your lender supplies you with the correct forms listed above.
-The current deadline for a bank/lender to submit your new PPP forgivable loan to the SBA is Wednesday, March 31, 2021. Because of the constantly shifting rules and stricter federal verifications to prevent fraud, banks have experienced long delays in processing applications to the SBA. Many large national banks have required much earlier deadlines for small businesses to submit their applications. Below are some helpful links to find possible alternative, smaller banks with later deadlines. You do not need to be a pre-existing client. Don't forget, you can also use online PPP lenders like Paypal, Square, Kabbage, etc. (Note: Legislation is also moving through Congress this week to extend the PPP deadline by two months to May 31, 2021…stay tuned, but you should still proceed quickly to meet the March 31st deadline just in case.)
Approved PPP Lenders in your area
PPP Lender Match
Contact the SBA District Office for local assistance in your area
-Good news for those who took out an Emergency Injury Disaster Loan (EIDL) in 2020.EIDL loan repayment schedules have automatically been deferred by an additional 12 months. EIDL borrowers will not have to begin repaying their first installments until 2022.
SBA announced that its Shuttered Venue Operators Grants (SVOG) application portal will open in early April. In the meantime, several documents have been updated on the SVOG website, but certain sections still state that you cannot apply for a PPP and an SVOG. That information is incorrect and will eventually be updated online. The SVOG new FAQsdo make it clear that you can now apply for both a PPP and SVOG. However, please note the additional twist in question #5 on page 2 of the FAQs that you cannot apply for a PPP after receiving an SVOG. You will also see in question #17 on page 14 that the SBA has clarified that audits will NOT be required for the great majority of SVOG applicants.
Shuttered Venue Operators Grants FAQs(revised 03-12-21)​​​​​
Eligibility requirements(published 03-05-21)​​​​​​
Preliminary application checklist (revised 03-11-21)
$350 billion in State and Local Block grants will be administered nationwide within the next two months. Many arts groups and artists benefitted with additional economic relief through these funds the last time it was administered with only $150 billion in CARES Act funds. Eligible uses specifically include assistance to small businesses, nonprofits and hard-hit industries like tourism, travel, and hospitality. Check out the estimate of how much your state and county can expect to receive.
Careers in the Arts
Administrative Assistant
Thomas Armour Youth Ballet
The most reliable way to contact us continues to be through email. You can find a staff directory at  https://www.miamidadearts.org/about/staff-councils.
Please check the County's web site for more COVID-19 information and for regular updates:  miamidade.gov/coronavirus.


Originally published at https://miamidadearts.org/news/american-rescue-plan-webinar-thursday-318-news-use