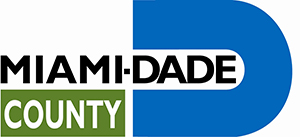 Dear Colleagues,
As we enter the sixth month of the Coronavirus (COVID-19) health crisis, the COVID-19 Survey of Impact on Miami-Dade County's Cultural Community (CO-SIC) continues to demonstrate the profound impact of the pandemic on our cultural life. The Miami-Dade County Department of Cultural Affairs staff and I appreciate the time you take to complete this important survey. Thanks to your monthly responses, we have been able to document a total financial impact of $77.9 million with more than 12,532 arts and cultural jobs affected, updated to include survey responses since our last announcement.
JULY SURVEY DEADLINE: Wednesday, August 12, 2020 (include data only from July 1-31, 2020)
RESPOND TO THE JULY SURVEY HERE. 
To complete the July survey, you will need your organization's completed CO-FIT Tracker for the month of July (include only information from July 1 – 31) and a list of COVID-19 recovery support opportunities that you have applied for/received. Please refer to the Frequently Asked Questions or contact your grants program administrator directly with questions. You can find a staff directory here. 
Your participation is producing tangible results – and resources. Survey results are shared with our partners including local, state and national funders, media, and public and private sector leaders to raise awareness of the urgent need for support for the cultural sector and the immediate need for Coronavirus relief for artists and cultural organizations.
$10 Million of CARES Act Funding Approved for the Arts
As previously announced, the Miami-Dade County Board of County Commissioners approved $10 million from the federal CARES Act Coronavirus Relief Fund to help cultural organizations and artists through the Miami-Dade Arts Support (MAS) grants program. This funding was initiated by County Commissioner Eileen Higgins, championed by Commissioner Dennis Moss, and voted unanimously by the County Commission on July 27, 2020. 
MICHAEL, WHEN CAN WE APPLY FOR THE MAS PROGRAM?
The staff team and I are working on the mechanics of the Miami-Dade Arts Support grants program with the goal of launching a streamlined application process including a workshop series and technical assistance opportunities very soon. Stay informed through the Miami-Dade Arts Support Action Center where information will be posted as it becomes available.
As a reminder, ALL cultural activities are suspended until the Emergency Orders issued due to the COVID-19 pandemic are lifted, with the exception of nonprofit museums and public gardens. Youth summer camp activities continue under the strict safety guidelines including masks and proper social distancing. There continues to be a 10 pm countywide curfew and wearing face coverings in public is mandatory. The Emergency Orders issued by Miami-Dade County Mayor Carlos Gimenez remain in effect until lifted. For more information, visit: http://www.miamidade.gov/coronavirus.  
Cultural institutions and arts groups interested in beginning to prepare and plan for future reopening should review the Arts and Culture section of The New Normal guidelines. 
We realize that the longer that this health crisis endures, the more anxious we all become about the future. This is completely understandable and lamentably, newly normal. We consider it to be one of our jobs to let you know that together, we will get through this. Every day brings us closer to securing more survival resources, to finding new ways to stay engaged with audiences, and ultimately, to making our way from the confines of pandemic to a reengagement with life.
Stay safe!
Michael Spring
Senior Advisor to Miami-Dade County Office of the Mayor and
Director, Miami-Dade County Department of Cultural Affairs
Please check the County's web site for more COVID-19 information and for regular updates:  miamidade.gov/coronavirus.
To view a comprehensive list of all the previous Department updates on COVID-19 click here.


Originally published at https://miamidadearts.org/news/covid-19-july-survey-deadline-august-12th