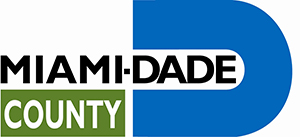 Town Meeting: April 19th – Federal, State and County Arts Funding Update
The Cultural Affairs Council is hosting a special town meeting on arts funding at the Federal, State and County levels being held as a "Call to Action" for the cultural community.
Wednesday, April 19th
5:00 PM to 7:00 PM
Miami-Dade County Auditorium, 2901 West Flagler Street, Miami
(Free parking is available)
RSVP: 
http://www.miamidadearts.org/content/town-meeting-april-19th-%E2%80%93-federal-state-and-county-arts-funding-update
At this town meeting for cultural organizations, artists, arts administrators and board members, members of the Cultural Affairs Council will cover time-sensitive actions needed regarding funding from the National Endowment for the Arts, Florida Department of State Division of Cultural Affairs and Miami-Dade County Department of Cultural Affairs.
Miami-Dade County Department of Cultural Affairs
Upcoming grant deadlines
Tourist Development Grants (TDC) Program: This is a quarterly program which provides support to significant cultural and/or special events, including sports activities and television/film origination projects that promote Miami-Dade County's appeal as a tourist destination. Activities must be able to stimulate tourism and have significant media impact for Miami-Dade County.
Grant Application Deadline: April 17, 2017, 4:00 PM – Fourth Quarter
http://www.miamidadearts.org/tourist-development-council-tdc-grants-program
Dance Miami Choreographers' (DMC) Program:  Provides non-matching awards of $10,000 on a competitive basis to nurture the artistic development of Miami-Dade County-based professional choreographers for the creation of new work in all dance forms, including modern dance, ballet and folk. Local choreographers, who have an established body of work, are invited to submit work samples for review by a national panel for selection.
Grant Application Deadline:  April 19, 2017, 4:00 PM
http://www.miamidadearts.org/dance-miami-choreographers-dmc-program
Developing Arts in Neighborhoods (DAN) Grants Program: provides funding and technical assistance support to small and/or developing cultural groups with annual organizational budgets under $100,000 that create, present or produce year-round cultural activities and arts programs in Miami-Dade County at the grassroots level, including underserved neighborhoods, communities or special populations.
Grant Application Deadline: May 9, 2017, 4:00 PM
http://www.miamidadearts.org/developing-arts-neighborhoods-dan-grants-program
Visit Grants for Organizations and Grants for Artists for more information.
Miami-Dade County Department of Cultural Affairs
Upcoming workshops
SAS-C Grantee Workshop
Inclusion Strategies for Children and Youth with Disabilities
Wednesday, April 19, 2017:  8:30 AM – 4:30 PM
NEW LOCATION:  MIAMI-DADE COUNTY AUDITORIUM – 2901 W. Flagler ST, Miami, FL 33135
Grantees receiving funding through the Summer Arts & Science Camps for Kids (SAS-C) Grants Program are required to participate in this one-day All Kids Included (AKI) Professional Development Workshop on Inclusion Strategies for Children and Youth with Disabilities. 
The workshop provides SAS-C grantees with a hands-on approach and practical strategies for achieving inclusive arts and science summer camp experiences for children and youth. In addition, important information regarding SAS-C contract compliance and reporting requirements will be reviewed.
http://www.miamidadearts.org/content/rsvp-form-sas-c-summer-camp-inclusion-workshop
MIAMI-DADE COUNTY DEPARTMENT OF CULTURAL AFFAIRS IS HOSTING A GRANTS WORKSHOP WITH THE FLORIDA DIVISION OF CULTURAL AFFAIRS
April 26, 2017 at 10:00 AM
Learn about state grant opportunities from the Florida Department of State, get assistance with your grant application, and talk one on one with program managers from State of Florida Division of Cultural Affairs (DCA) and Florida Main Street Program. Held at the Miami-Dade County Auditorium, 2901 W Flagler St., Miami.
Register here:
https://docs.google.com/forms/d/e/1FAIpQLSexr5ypj9Xh3DFH3VX-S35RjNVcHDHGCDb0Ve2qsV8Xo7s0NA/viewform
ARTS & BUSINESS COUNCIL OF MIAMI
MAMP Labs – Meet the Media
April 25, 2017 at 9:30 AM
Hear from local media leaders and influencers on strategy and best practices for leveraging your organization's content on social media and digital platforms to increase exposure. Explore strategy, learn from your peers and test ideas in this interactive pitch session. The lab will begin with a panel discussion focused on leveraging content to attract influencers and boost non-traditional media coverage followed by an interactive pitch session in a small group format where participants will receive feedback from influencers and media experts. Registration link: https://mamp2017.splashthat.com/
KNIGHT ARTS CHALLENGE 2017
Submission Deadline: April 28, 2017
The Knight Arts Challenge funds the best ideas for engaging and enriching communities through the arts. In 2017, Knight Foundation is giving away a total of $7.8 million to ideas in four cities: Akron, Ohio; Detroit; Miami and St. Paul, Minnesota.
Anyone can enter the Knight Arts Challenge, whether you're a nonprofit, a business or an individual artist. There are just three rules:
The idea is about the arts.
The project takes place in or benefits one of the four communities: Akron, Ohio, Detroit, South Florida or St. Paul.
You find other funding to match the Knight Foundation grant.
All it takes is a 150-word application to apply. Get your ideas ready; submissions open through April 28, 2017.
To submit your idea: https://kf.submittable.com/submit
Cultural Heritage Response Training Course
May – October 2017
Apply by April 19th – Artists and cultural managers can apply to be selected for this free training.
Learn how your cultural institution can best respond to an emergency or disaster. This free training, organized by the Foundation of the American Institute for Conservation of Historic and Artistic Works (FAIC) in collaboration with Alliance for Response Miami, will equip participants with the skills to respond to emergency situations in the region's cultural centers, museums, libraries, special collections, archives, and historic sites. This course is a combination of 4-days of in-person training and online training thru webinars.
Topics include:
•           Hazards Overview to art/cultural institutions
•           Incident command system overview for cultural institutions
•           Health and safety issues during and after a disaster
•           Emergency conservation techniques
•           Conducting facility damage assessments
•           Disaster recordkeeping
Apply here: www.conservation-us.org/miamiheritageresponders  
ARTIST ACCESS (ART) GRANTS PROGRAM – SPRING/SUMMER QUARTER
Consultation Deadline: April 28, 2017
Postmark Deadline:  May 5, 2017
Program provides funding support for practicing, professional and emerging artists residing in Miami-Dade County to take advantage of specific professional development and skill-building opportunities (outside Miami-Dade County) to help advance their careers as working artists.  Funds may be used to cover attendance at advanced workshops, master classes, or seminars; to participate in artist residencies; to engage in activities that are specifically capable of advancing or propelling a professional career; etc. New this year: Artists can now apply for up to $1,500.
 
Prospective applicants must call and request a phone consultation with the Artist Access Program Administrator, Mary Luft (305) 324-4337 at least one week prior to submitting an application by the postmark deadline.
 
For more information, download the Grant Guidelines and Application Form: http://www.miamidadearts.org/artist-access-art-grants-program.
VSA Florida WebinarS
VSA Florida provides monthly webinars during the school year to help classroom teachers and teaching artists learn how to make art activities accessible to students of all abilities.  These webinars are provided free of charge; however, registration is required. Certificates of participation are available upon request.
Choosing Creativity: Choice-Based Art Education for the Inclusive Classroom– This webinar will take a look at how you can implement a choice-based art classroom, while meeting the needs of our diverse student populations. Checks for understanding, design of the studio environment, assessments, and strategies will be discussed and demonstrated. This session will be led by Samantha Varian. Ms. Varian has been an art educator for four years, teaching K-12 in inclusive art classrooms. She completed her Masters degree in Art Education with an Emphasis in Special Populations from Moore College of Art & Design in 2016, where she conducted her thesis on the benefits of a Choice-Based art education curriculum for the inclusive classroom and how CBAE builds creativity, confidence, and critical thinking skills, while meeting and supporting the needs of a diverse student population.
May 17, 5:30-6:30 (4:30-5:30 central)
May 24, 5:30-6:30 (4:30-5:30 central)
For more information or archived webinars, visit http://vsafl.org/content/webinars. 
To register for these FREE webinars, please visit: http://www.surveygizmo.com/s3/ 3147316/Webinar-registration.
Vans Custom Culture Art Competition CALLING ALL ARTS EDUCATORS & STUDENTS
High school students from across America are encouraged to register to compete in the Vans Custom Culture Art Competition. Registration opens next week on January 3, 2017, and spots fill up fast! Selected winners will receive $50,000 for their art program and recognition at a national celebration in Los Angeles in June 2017.
Americans for the Arts is pleased to partner with Vans to encourage high school students across the United States to embrace their creativity and inspire a new generation of youth culture. Vans Custom Culture is committed to investing in the arts as an integral part of all students' education.
LAUNCHPAD – SOUTH ARTS
Deadline: June 1, 2017
South Arts is currently accepting applications for its second Launchpad cohort. Launchpad is a professional development and funding source for presenters who are new (2 years or less) to the field. Participants attend PAE, South Arts covers up to $1,000 of their travel costs. Participants also receive a subsidy to present a Juried Showcase artist. If you plan to apply for a Juried Showcase this year, this can really help to open doors and increase bookings. Applications are currently open, the deadline is June 1, 2017. For information email [email protected] or call (404) 874-7244 x16)


Originally published at https://miamidadearts.org/news/news-use-april-17-2017