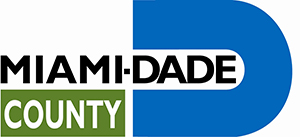 MIAMI-DADE COUNTY DEPARTMENT OF CULTURAL AFFAIRS
Upcoming Grant Deadlines and Workshops
Community Grants Program (CG) – FY2019-2020
A quarterly program for non-profit organizations developing small to medium scale community-based cultural programs, projects and events, such as fairs, parades, neighborhood festivals, conferences and publications.
Fourth Quarter
Workshop: February 20, 2020 at 2:00 PM – RSVP
Courtesy Review Deadline: March 12, 2020, 11:59 PM
Application Deadline: March 19, 2020, 11:59 PM
Tourist Development Grants Program (TDC) – FY2019-2020
A quarterly program which provides support to significant cultural and/or special events, including sports activities and television/film origination projects that promote Miami-Dade County's appeal as a tourist destination. Activities must be able to stimulate tourism and have significant media impact for Miami-Dade County.
Third Quarter
Courtesy Review Deadline: January 6, 2020, 11:59 PM
Application Deadline: January 13, 2020, 11:59 PM
Fourth Quarter
Workshop: March 12, 2020 at 2:00 PM – RSVP
Courtesy Review Deadline: April 6, 2020, 11:59 PM
Application Deadline: April 13, 2020, 11:59 PM
Visit Grants for Organizations and Grants for Artists for more information.
Census 2020 – #MiamiDadeCounts
Miami-Dade County encourages every resident to participate in the census to ensure proper representation in Congress and a fair share of federal funds for schools, hospitals, roads, public works and other vital programs. Shape our future!
It's important – The census helps determine the distribution of federal funds and where to build new schools, hospitals and other important infrastructure projects for our community.
It's confidential – Your responses are protected by federal law.
It's easy – For the first time ever you will be able to respond by phone or online!
#MiamiDadeCounts
To get involved or find out more: https://www8.miamidade.gov/global/census2020/home.page
Arts & Business Council of Miami
MAMP Conference – January 22, 2020 at 8 AM
Does your arts group want to sell more tickets and get more sponsors and donors in 2020? Miami Arts Marketing Project is a high impact conference and series empowering the technological, communications and sponsorship for Miami-Dade's arts organizations. The MAMP conference is collaborative and educational experience unlike any other. Engage and be inspired by change-makers during a day filled with illuminating accelerator sessions, dynamic discussions and innovative activations at Miami's Adrienne Arsht Center. Arts groups might be eligible for a scholarship. Claim your seat www.artsbizmiami.org/mamp
Miami Emerging Arts Leaders
Conversation with Trish Brennan, Vice President of Human Resources at the Adrienne Arsht Center
Tuesday, January 28 at 10 AM
Join the Miami Emerging Arts Leaders for a conversation with human resource expert Trish Brennan, Vice President of Human Resources at the Adrienne Arsht Center. 
We may know how to organize and strategize around a nonprofit mission but how do we organize and strategize around our own professional growth plans? Learn how to develop your personal "arts administration career playbook."
With more than 20 years of experience in nonprofit human resource management, Trish Brennan joined the Arsht Center in 2005. She is responsible for all human resource functions. Her areas of responsibility include, recruitment and staffing, compensation, learning and development, employee relations and leadership development. Trish has directed the Center's Human Resource Department through organizational growth, change and now sustainability.
Free Event. RSVP: https://miamidadearts.org/content/miami-emerging-arts-leaders-career-building-creating-your-personal-mission-statement
AKI Professional Development Workshops
Inclusive Practices through the Arts
Wednesday, January 29, 2020:  8:30 AM – 12:00 PM
At the South Miami-Dade Cultural Arts Center
AKI professional development trainings provide a hands-on approach to learning about inclusive strategies and adaptive techniques for including every learner, together with the knowledge of universal design.  Educators gain a sense of excitement and renewed energy, as well as practical skills on how to use the arts to inspire learning and include students with disabilities in a variety classroom and community settings.
Who should attend:
Educators
Teaching Artists
Youth Arts Program Administrators
Clinicians
The workshop provides technical assistance in:
People First Language
Disability Awareness
Universal Design for Learning
Adaptive Techniques
Inclusion Strategies
Behavioral Strategies
Interactive Case Scenarios
Autism Spectrum Disorders
If you have any questions, please contact: 
Francine Andersen  [email protected]
305-375-5024
RSVP: https://miamidadearts.org/content/rsvp-form-all-kids-included-aki-professional-development-workshop-series
National Endowment for the Arts FY 2021 Funding Guidelines Posted
Guidelines and application materials for four National Endowment for the Arts funding categories–Grants for Arts Projects, Challenge America, Creative Writing Fellowships, and Literature Fellowships for Translation Projects–are available on the Arts Endowment's website. Grant applications previously submitted to the Art Works category will now be submitted to the Grants for Arts Projects category. The National Endowment for the Arts supports projects in any part of the nation's 50 states, the District of Columbia, and U.S. territories. Click here for an online presentation that gives an overview of the National Endowment for the Arts' funding opportunities.
The FY 2021 Grants for Arts Projects and Challenge America programs support projects taking place beginning in 2021. Click the links in each section below for guidelines and application materials.
Grants for Arts Projects-Application Deadlines: February 13 & July 9, 2020
These grants support artistically excellent projects that celebrate our creativity and cultural heritage, invite mutual respect for differing beliefs and values, and enrich humanity. Cost share/matching grants generally range from $10,000 to $100,000. A minimum cost share/match equal to the grant amount is required.
A Grants for Arts Projects Guidelines Online Presentation for potential applicants will be available in January 2020.
Please note that while the National Endowment for the Arts welcomes applications for a variety of artistically excellent projects, projects that address any of the following activities below are encouraged to apply:
• Celebrate America's creativity and/or cultural heritage.
• Invite a dialogue that fosters a mutual respect for the diverse beliefs and values of all persons and groups.
• Enrich our humanity by broadening our understanding of ourselves as individuals and as a society.
• In the spirit of White House Executive Orders that encourage federal agencies to engage with typically underserved constituencies, the National Endowment for the Arts encourages applications from:
o Historically Black Colleges and Universities,
o Tribal Colleges and Universities,
o American Indian and Alaska Native tribes,
o African American Serving Institutions,
o Hispanic Serving Institutions,
o Asian American and Pacific Islander communities, and
o Organizations that support the independence and lifelong inclusion of people with disabilities.
Challenge America-Application Deadline: April 9, 2020
These grants support projects that extend the reach of the arts to underserved populations-those whose opportunities to experience the arts are limited by geography, ethnicity, economics, or disability. Grants are available for professional arts programming and for projects that emphasize the potential of the arts in community development. Grants are for a fixed amount of $10,000 and require a minimum $10,000 cost share/match.
A Challenge America Guidelines Online Presentation for potential applicants will be available in January 2020. In addition, there will be a separate presentation available for previous Challenge America applicants interested in applying for Grants for Arts Projects. NOTE: An organization may not apply to both the Grants for Arts Projects AND the Challenge America categories.
Creative Writing Fellowships: Poetry-Application Deadline: March 11, 2020
These $25,000 grants to published creative writers enable the recipients to set aside time for writing, research, travel, and general career advancement. Fellowships alternate each year between poetry and prose and FY 2021 fellowships are to support poetry.
Literature Fellowships for Translation Projects-Application Deadline: January 15, 2020
Translation Projects enable recipients to translate works from other languages into English. Non-matching grants are for $12,500 or $25,000.
Visit the Arts Endowment's Literature Fellowships webpage to read excerpts by and features on past Creative Writing Fellows and Literature Translation Fellows.
Americans for the Arts Annual Convention
Washington D.C. – June 25-28, 2020
Mark your calendars for the 2020 Americans for the Arts Annual Convention!
In 2020, the Annual Convention will land in Washington, D.C., for the first time in nearly 20 years. As one of the most historically diverse regions in the United States, the D.C. metro region is a place that is always local, national, and international simultaneously. Here, culture is interwoven everywhere. Residents who have been here for generations exist alongside constant waves of political arrivals and departures and cultures and flavors from across the world. In both the public and private sectors, this region houses one of the most thriving, diverse, and creativity-driven economies in the country.
Cultural Calendar of Events
Submit your upcoming exhibits, performances and/or events to be part of the Calendar of Events on MiamiandBeaches.com. Take advantage of this great opportunity to promote your fall/winter lineup!
GMCVB Partners can easily add through the Partner Extranet for approval. Cultural events can also be emailed directly to [email protected].
Include the following:
Name of Event
Date
Time
Address
URL
Phone
Event description – Brief 600-word description of the event. Please don't copy descriptions that are already being used on the web. Submit only original content.
Event images – Must be a minimum of 1440 x 900 pixels and up to 300K.  Image must not have text or copy over the images. Flyers, logos or ads are not accepted.
Careers in the arts
CULTURAL AFFAIRS PROJECT OFFICER – TEMPORARY/ PART-TIME
Miami-Dade County Department of Cultural Affairs – Art in Public Places
OFFICE MANAGER – FULL-TIME
Arts for Learning
###


Originally published at https://miamidadearts.org/news/news-use-december-17-2019