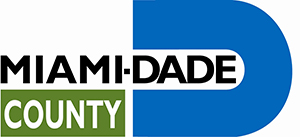 Miami-Dade County is leading relief efforts for the residents of The Bahamas, where various islands have been hit hard by Hurricane Dorian's devastating strength. There are various locations throughout Miami-Dade County accepting donations from the public for critical supplies.
Please see a list of donation supplies and items accepted for hurricane relief efforts. The following donation drop-off locations are open from 8 a.m. to 5 p.m.:
Donation Sites
• Miami-Dade County Main Library, 101 W. Flagler Street, Miami
• Stephen P. Clark Center, 111 NW First Street, Miami
• Joseph Caleb Center, 5400 NW 22nd Avenue, Miami
• Office of Emergency Management Warehouse, 8008 NW 14th Street, Doral
• South Dade Government Center, 10710 SW 211th Street, Cutler Bay
• Miami-Dade County Downtown Motor Pool, 201 NW First Street, Miami (drive-through)
• Miami-Dade County Fairgrounds, 10901 SW 24th Street, Gate 3, Miami
Parking validation for those making donations at the Stephen P. Clark Center in Downtown Miami will be provided at the drop-off point on the first floor. All other drop-off locations have free parking available. To donate or for volunteer opportunities please visit miamidade.gov/cares.
Bahamas Relief Bulletin Board
The arts community is mobilizing to rally for Bahamas relief with a variety of concerts and arts events in the coming weeks. The Miami-Dade County Department of Cultural Affairs will  maintain a centralized "Bahamas Relief Bulletin Board" on its website www.miamidadearts.org where arts organizations can inform the public of relief efforts and each other of possible partnership opportunities. Submit your events with a link to your website at [email protected].


Originally published at https://miamidadearts.org/news/bahamas-hurricane-relief