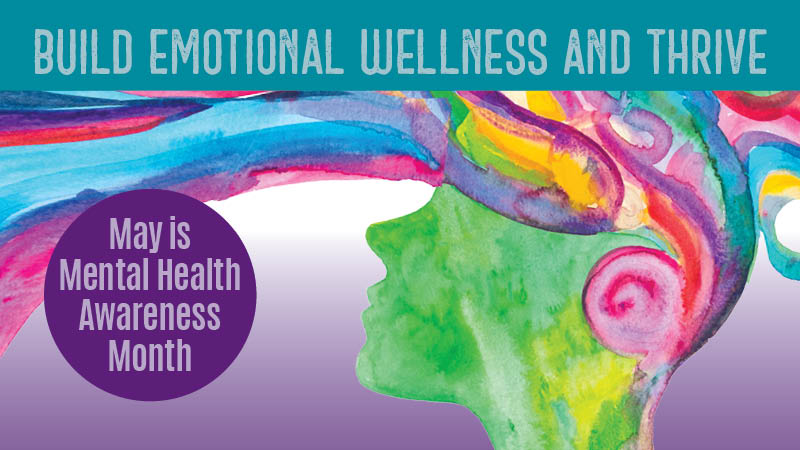 May is Mental Health Month. Nearly one in four adults of every age, race and gender suffer with a mental health disorder each year in the U.S. That's 57.8 million working Americans according to the Centers for Disease Control and Prevention. 
Take care of your mental health and attend Build Emotional Wellness and Thrive, an event where you can learn about the support provided by the County from 10 a.m. to 2 p.m. Wednesday, May 17 on the 18th floor of the Stephen P. Clark Center.
Enjoy a refreshment from Wellness Cloud and a five-minute chair massage. Visit the EAP's Well Mind table for some guided meditation and emotional wellness tips. Participate in a 30-minute yoga session in 18-1 from 11 a.m. to 1 p.m.
The following community partners and businesses will be present:
1934 Soapciety
AvMed
Child Bereavement Center
Dade County Federal Credit Union
Employee Assistance Program
Essential Oil Jewel
Foster Parents/ Catholic Charities
I THRIVE
Miami Dade Public Library
NAMI – National Alliance on Mental Illness
Parks, Recreation and Public Spaces/ UF-IFAS Extension
WellnessWorks
Also, you can participate in the Dade County Federal Credit Union Prize Hunt. Visit goosechase.com/download to download the Goosechase app. Enter game code WP95JZ. Then, complete the missions for a chance to win $100.
If you or a loved one are struggling, there is hope and support. Call 305-375-3293 to speak with a licensed clinician and learn more about EAP's services.
Originally published at https://www.miamidade.gov/global/news-item.page?Mduid_news=news1649714155696464