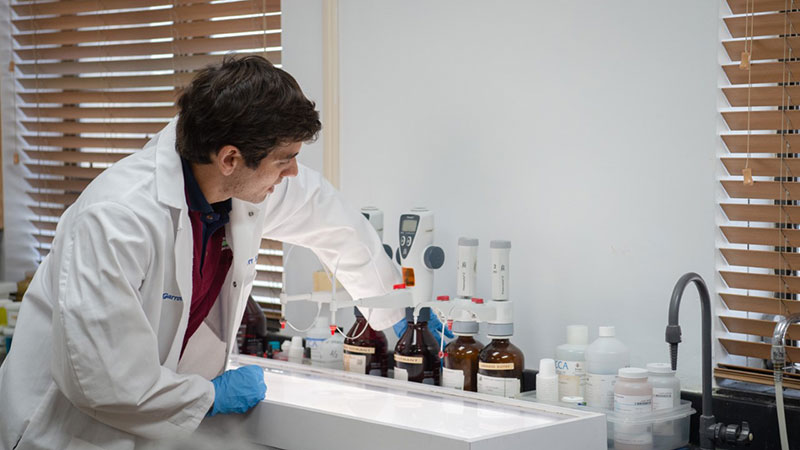 The Miami-Dade Water and Sewer Department along with water utilities across the nation, are celebrating Drinking Water Week May 7-13. The commemoration recognizes the vital role water plays in everyday life for both water professionals and the communities they serve.
The Department is observing Drinking Water Week by inviting our customers to learn more about how truly vital dependable, clean, and safe water is in our daily life and its role in protecting public health and the environment today and in the future. This year, Drinking Water Week encourages participants to recognize and honor the critical work that water professionals accomplish around the clock to deliver top-quality tap water while bolstering resilience for water in the future.
Water is essential for all of us to live and thrive and is a bedrock foundation for a thriving community. We should never take this vital resource for granted and always protect it. The Department's water professionals work tirelessly to deliver more than 300 million gallons of safe drinking water to 2.4 million Miami-Dade County residents and visitors daily.
Drinking Water Week is a fantastic opportunity to reflect on the importance that water plays in our lives. Department staff remains committed to continually enhancing our system with critical projects that are future-proofing our infrastructure. We are safeguarding the public's health and positively positioning our County's infrastructure and economy for decades to come.
It is also important to have dependable infrastructure to provide continuous, reliable water service. The Department is more than half through the County's largest Capital Improvement Program in its history. The $7.8 billion CIP is upgrading and replacing aging infrastructure with state-of-the-art equipment and technology that also accounts for climate change and sea-level rise. The Department has accelerated many of its projects and executed more than $550 million in projects during the last fiscal year – an historic investment.
Many projects will also provide for increased capacity, which will allow for current businesses to expand and new businesses to open, adding positive economic impact to Miami-Dade County.
It is the priority of the Miami-Dade Water and Sewer Department to provide safe, reliable service to its customers. For additional information about Department services and programs, visit the department's website.
See Miami-Dade Water and Sewer's Latest Water Quality Reports
Originally published at https://www.miamidade.gov/global/news-item.page?Mduid_news=news1588277105527814