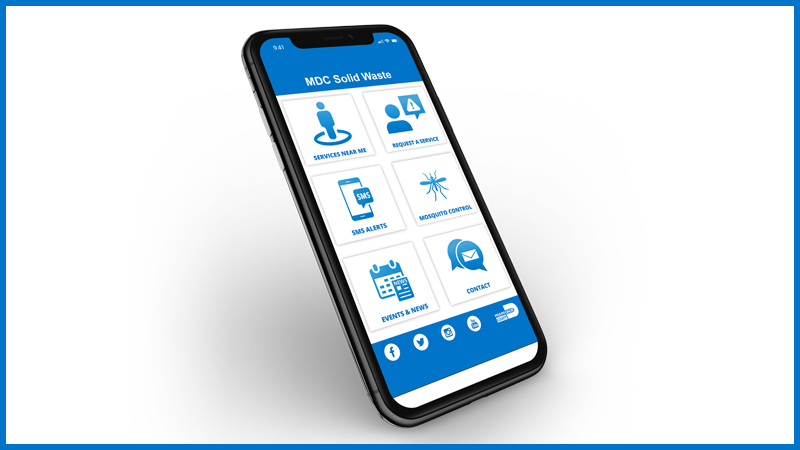 Want to know if your garbage will be picked up over the holiday? Need help with mosquitos that refuse to buzz off?
The MDC Solid Waste App allows Miami-Dade County residents to manage County solid waste, recycling, and mosquito control services from Android phones and iPhones. 
There's an app for that!
The mobile app features:
Services near me  – find the nearest Trash and Recycling Center or Home Chemical Collection Center.
Request a service – Request a bulky waste pickup, file an illegal dumping complaint or request a mosquito inspection.
SMS alerts – Sign up to receive a text reminder the evening before your recycling collection day.
Mosquito control – Report a problem with mosquitos or access tips to reduce mosquitos around the home.
Events & news – Learn what's new with solid waste, recycling and mosquito control services including any changes to services, events, holiday service schedules and more.
Contact us – Find email and telephone contact information for Solid Waste Management.
Originally published at https://www.miamidade.gov/global/news-item.page?Mduid_news=news1543530917474420