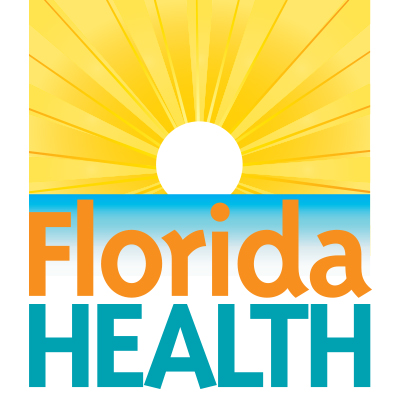 February 7 is National Black HIV/AIDS Awareness Day (NBHAAD). NBHAAD was founded 18 years ago to bring attention to the growing HIV and AIDS epidemic in black communities. This year's theme, "Together for Love: Stop HIV Stigma," emphasizes the idea that working together is key to stopping HIV stigma. The Florida Department of Health joins community partners across the country to emphasize the importance of getting educated, tested and treated to receive the continuum of care needed to live a healthful life with HIV/AIDS.
According to the Centers for Disease Control and Prevention (CDC), when it comes to HIV, blacks are by far the most affected racial or ethnic group. In 2017, 1 in 39 black men and 1 in 64 black women in Florida were living with HIV (compared to 1 in 168 white men and 1 in 1,048 white women). "As we keep working to end new HIV infections in Florida, we must continue to address stigma, discrimination, cultural issues and other critical factors that create barriers in our communities," said department HIV/AIDS Section Administrator Laura Reeves. "We must also address access and adherence to PrEP—a proven prevention tool—among all vulnerable populations, but specifically among black populations."
As part of our strategic efforts to eliminate HIV in Florida, the department has made Pre-Exposure Prophylaxis (PrEP) medication available at no cost at all of Florida's 67 county health departments. PrEP is a once-daily pill that can reduce the risk of acquiring HIV in HIV-negative individuals. PrEP should be used in conjunction with other prevention methods, like condoms, to reduce the risk of infections such as syphilis, gonorrhea, chlamydia and herpes. According to the CDC, taking PrEP daily reduces the risk of acquiring HIV by more than 90 percent. To find a PrEP provider near you, visit the department's PrEP Provider Directory.
The department is partnering with numerous community-based organizations and community leaders throughout the state to demonstrate its commitment to reducing HIV/AIDS disparities in Florida's black communities. We are closing the HIV/AIDS gap, but we need to continue in our efforts to encourage testing, increase the use of PrEP and link individuals living with HIV to high-quality treatment and care. NBHAAD is a reminder to blacks—and all Floridians—to take control of their health and get tested for HIV.
Every Florida county health department offers HIV testing and PrEP services. Visit KnowYourHIVStatus.com to learn more and locate your nearest testing site. You can also call the Florida HIV/AIDS Hotline at 1-800-FLA-AIDS, 1-800-545-SIDA (en Español), or 1-800-AIDS-101 (in Creole) for more information.
To learn more about NBHAAD, visit NationalBlackAIDSDay.org.
About the Florida Department of Health
The department, nationally accredited by the Public Health Accreditation Board, works to protect, promote and improve the health of all people in Florida through integrated state, county and community efforts.
Follow us on Twitter at @HealthyFla and on Facebook. For more information about the Florida Department of Health please visit www.FloridaHealth.gov.


Originally published at https://www.floridahealth.gov/newsroom/2019/02/020519-national-black-hiv-aids-awareness-day.article.html