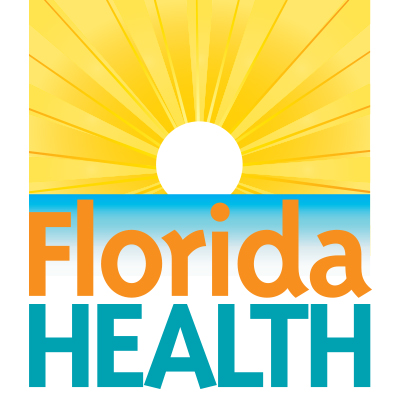 The Florida Department of Health is proud to recognize 33 communities as 2019 Healthy Community Champions. The local governments of Florida's counties, cities and towns play an important role in improving the health of communities. In Florida, local governments have carried out a variety of policies that can empower people to increase their physical activity, improve nutrition and overall health. When policies that can improve public health are put into action, the Health in All Policies (HiAP) approach to comprehensive planning is achieved. HiAP helps local governments promote and create environments where the healthy choice can be the easier choice for families and individuals.
Between June 10 and Aug. 15, local governments submitted their best HiAP practices. The complete list of champions is followed by these highlights: 
The City of Deerfield Beach, Broward County used "livable neighborhoods" strategies to identify opportunities for urban design investments such as bike paths and greenways that connect neighborhoods to commercial corridors. These community upgrades have greatly improved the comfort and safety of bicyclists and pedestrians. 
To address food insecurity, the City of Hawthorne in Alachua County supports the Hawthorne Area Resource Center, a local food bank and social group that provides free food daily.
In Santa Rosa County, the Town of Jay is renovating the abandoned livestock market into a farmers market for local farmers to sell produce and other locally made food. The Town of Jay has also partnered with Students Working Against Tobacco to establish a ban of tobacco products at town-sponsored and high school events. Santa Rosa County Public Health Services Manager Matt Dobson applauds his county. "We are pleased the Department recognizes what we already know. Santa Rosa has much to offer in the area of healthy living. We must strive to improve the health of all our residents." (CrestviewBulletin.com/news)
Congratulations to Florida's 2019 Healthy Community Champions:
Alachua County
Bradford County
City of Clermont, Lake
City of Coconut Creek, Broward
City of Deltona, Volusia
City of Doral, Miami-Dade
City of Hawthorne, Alachua
City of Key West, Monroe
City of Lake Butler, Union
City of Miami Gardens, Miami-Dade
City of Miami Lakes, Miami-Dade
City of New Port Richey, Pasco
City of Newberry, Alachua
City of Ocala, Marion
City of Ocoee, Orange
City of Palatka, Putnam
City of Palm Bay, Brevard
City of Pinellas Park, Pinellas
City of Port Orange, Volusia
City of Port St. Lucie, St. Lucie
City of Winter Haven, Polk
Columbia County
Crescent City, Putnam
Deerfield Beach, Broward
Everglades City, Collier
Hamilton County
Nassau County
Orange City, Volusia
Town of Hilliard, Nassau
Town of Jay, Santa Rosa
Town of Pembroke Park, Broward
Town of Welaka, Putnam
Union County
.
Originally published at https://www.floridahealth.gov/newsroom/2020/01/012720-community-champion.article.html