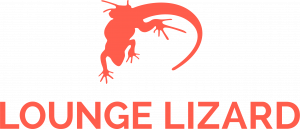 Jocelyn's portfolio is a testament to her talent and hard work. It's no wonder our judges were unanimous in their decision."
— Ken Braun, Co-owner of Lounge Lizard
LONG ISLAND, NEW YORK, USA, November 2, 2023 /EINPresswire.com/ — Long Island, NY, November 2, 2023 – Lounge Lizard Worldwide Inc., the award-winning best-of-breed digital agency with offices in Long Island, New York City, Washington D.C., Nashville, Miami, and Charleston, is excited to announce the Fall 2023 Web Design Scholarship winner. This fall, the scholarship goes to Jocelyn Chiu, a student at Drexel University, for her exceptional personal portfolio site, jocelyn-chiu.com.
The scholarship panel, made up of some of the brightest minds in the web design industry, was particularly impressed by Chiu's ability to create a website that is not only visually striking but also user-friendly and fully responsive.
Ken Braun, founder and owner of Lounge Lizard, had this to say about Chiu's work: "Jocelyn's portfolio is a testament to her talent and hard work. The way she has managed to blend aesthetics with functionality is truly commendable. It's no wonder our judges were unanimous in their decision. We can't wait to see where her talents take her."
In addition to the scholarship, Chiu had the unique opportunity to participate in a critique session with Braun, a judge for The Webby Awards and an authority in the web design industry. This was a rare chance for Chiu to gain insights from one of the best in the business and was surely an invaluable experience for her.
Applications for the Spring 2024 Semester scholarship are now open. Interested students can find more information and apply here. The deadline for applications is February 18, 2024.
Congratulations to our winner, and a big thank you to all the participants of the Fall 2023 scholarship. The future of web design is in good hands!
###
About Lounge Lizard:
Founded by industry leaders Ken Braun and Sharon Sexton Braun, Lounge Lizard is a family-owned digital marketing agency celebrating its 25th year in business. Headquartered in Long Island, NY with offices in New York City, Washington D.C., Nashville, Charleston, Los Angeles, and Miami, our award-winning firm excels in branding, web design, and results-driven digital marketing, earning accolades for our innovative strategies and tangible results. We foster long-term partnerships with our clients, creating impactful 360° digital experiences that propel their success in the ever-evolving digital landscape.
Frank Falco
Lounge Lizard
+1 888-444-0110 ext. 106
email us here
Visit us on social media:
Facebook
Twitter
LinkedIn
Instagram
Other
Fall 2023 Web Design Scholarship Winner l Interview with CEO Ken Braun


Originally published at https://www.einpresswire.com/article/665860712/lounge-lizard-worldwide-announces-jocelyn-chiu-as-the-recipient-of-the-fall-2023-web-design-scholarship