Fort Lauderdale, Oct. 13, 2023 (GLOBE NEWSWIRE) — M2, a renowned leader in the field of SEC filing and financial printing services, is thrilled to announce our participation as a proud sponsor of the upcoming Think Equity Conference 2023. This prestigious event will take place at The Mandarin Oriental in New York, offering a stage for innovative minds to share insights and forge valuable connections within the financial and investment industry.
Think Equity is a boutique investment bank created by experienced professionals who have worked together for over a decade, collectively financing over $50 billion of public and private capital raises, restructurings, and mergers and acquisitions. The Think Equity model is built around the client's needs, no matter how complicated or around-the-clock attention required, and to identify solutions that help them to create value for their investors.
Retaining center stage at the conference will be M2's flagship product, the UNLIMITED SEC FILINGS program, available at an annual cost of $6,995. This program has transformed the landscape of EDGAR and iXBRL-related billing for thousands of issuers since its inception and continues to disrupt the pricing paradigm.
What sets the UNLIMITED program apart is its comprehensive approach. It embraces every SEC filing requirement, irrespective of form type, providing issuers with unparalleled flexibility and control over their compliance needs. It's a game-changer for financial professionals, offering limitless possibilities to streamline their regulatory compliance processes.
For more details about M2's participation in the Think Equity Conference 2023 or the UNLIMITED SEC FILINGS program, please visit www.m2compliance.com.
M2 invites all conference attendees to visit our booth to learn more about our pioneering "UNLIMITED SEC FILINGS" program and discover how it can transform your regulatory compliance processes.
David McGuire
CEO
M2
1018 Ashford Ave. 3A-12 
San Juan, Puerto Rico 00907
T: (754) 243-5120
F: (754) 243-5135
E: [email protected]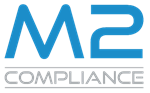 Originally published at https://www.einpresswire.com/article/661653105/m2-compliance-to-sponsor-think-equity-conference-2023-showcasing-industry-disruptive-unlimited-sec-filings-program
Images courtesy of https://pixabay.com