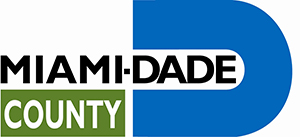 Join the Miami Emerging Arts Leaders for a presentation by Los Angeles-based national creative consultant, coach and inspirational speaker, Terence McFarland, as he shares tools he has cultivated and developed over 35 years of working in the creative sectors. Centered around creativity, leadership, and innovation, Terence's approach is led by curiosity, informed by emergence, and is fueled by rigor. Leveraging the neuroscience of flow states and frameworks from positive psychology, he will help you create a road map for you, personally, or your organization, collectively, that embraces your unique contributions and articulates your desired impact through rigorous self-inquiry around story and purpose while embracing reciprocity and building resilience.
Think:
Applying systems thinking with sass
Challenging convention with creativity
Honing in on a holistic approach
Terence's career includes a decade as CEO of LA's largest performing arts service organization, teaching arts administration at the graduate level, and 5+ years as the Associate Executive Director at a 1700 seat performing arts center on a CA state university campus, and more than a decade at the intersection of fashion, retail, and publishing. More info at: TerenceMcfarland.com.
Are you looking for meaning in your work? Need to hit the reset button? You are invited to get to know yourselves better in order to understand others and experience collective liberation, freedom, and joy.
The presentation will be followed by an interactive Q&A.
Thursday, March 2, 2023 at 1 PM
Register here by Wednesday, March 1st.
(Free event on Zoom)
 
Hosted by the Miami Emerging Arts Leaders, a program of the Miami-Dade County Department of Cultural Affairs, with support from the Arts and Business Council of Miami and the Greater Miami Convention and Visitors Bureau.
The Miami Emerging Arts Leaders is an initiative of the Miami-Dade County Department of Cultural Affairs to identify and cultivate the next generation of diverse arts leaders in our community. The Miami Emerging Arts Leaders provides networking and resource sharing opportunities to encourage diverse, young/new arts administrators to explore professional development issues and opportunities. All arts professionals are welcome. Find out about upcoming events by subscribing to the email newsletter:  www.miamidadearts.org.
Originally published at https://miamidadearts.org/news/miami-emerging-arts-leaders-i-mean%E2%80%A6-intentional-making-meaning-or%E2%80%A6-where-do-we-go-here-creating