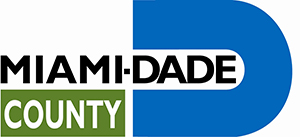 Are you a founding director thinking about who will take the reins once you retire? A board member planning for organizational longevity? An emerging leader preparing to step into an executive position? Join the Miami Emerging Arts Leaders for a conversation about effective transfer of leadership with national expert Steven Wolff, Founding Principal of AMS Planning & Research Corp. and AMS Analytics LLC., a leading arts, culture and entertainment industry thinker and speaker. AMS provides research and management counsel to drive innovative new business models, including change initiatives, governance and management evolution, strategic planning and program evaluation.
During this session, Steven will provide insight from a strategic point of view, on leadership succession topics, including:
• Environmental factors of succession
• Organization vs. Individual readiness for succession
• Succession failures/successes
• Generalist vs. specialist candidates for entry-level or mid-level leadership positions
Whether you are in the midst, nearing, or ready to be considered for the passing of the proverbial torch, all are welcome as Steven shares his expertise and best practice recommendations. Followed by an interactive Q&A.
Thursday, May 25, 2023 at 1:30-3:00 PM ET
(Free event on Zoom)
Hosted by the Miami Emerging Arts Leaders, a program of the Miami-Dade County Department of Cultural Affairs, with support from the Arts and Business Council of Miami and the Greater Miami Convention and Visitors Bureau.
The Miami Emerging Arts Leaders is an initiative of the Miami-Dade County Department of Cultural Affairs to identify and cultivate the next generation of diverse arts leaders in our community. The Miami Emerging Arts Leaders provides networking and resource sharing opportunities to encourage diverse, young/new arts administrators to explore professional development issues and opportunities. All arts professionals are welcome. Find out about upcoming events by subscribing to the email newsletter: www.miamidadearts.org.


Originally published at https://miamidadearts.org/news/miami-emerging-arts-leaders-nonprofit-leadership-succession-are-you-ready-national-trends-and