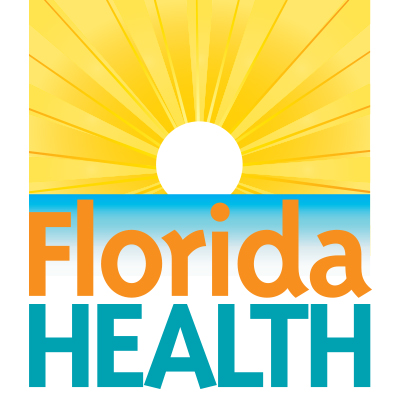 The Florida Department of Health (FDOH) celebrates March as National Nutrition Month®, which is sponsored annually by the Academy of Nutrition and Dietetics.  For this year's theme, FDOH is encouraging Floridians to "Enjoy More Fruits and Vegetables."  An easy way to build a healthy plate is to make half your plate fruits and vegetables.  It is also a great way to add color, flavor, and texture plus vitamins, minerals and fiber. All these benefits are packed in fruits and vegetables that are also low in calories and fat.
DOH Bureau of WIC Program Services Chief, Rhonda Herndon, MS, RD/N, LD/N, says, "Fruits and vegetables are nutritious in any form – fresh, frozen, and canned – so they are ready when you want a snack or to add variety in taste, texture, and color to a meal!  Eating fruits and vegetables also helps reduce sources of empty calories and added sugars and fats."  Herndon encourages adults to "Make 2 cups of fruits and 2 ½ cups of vegetables your daily goal." 
The Academy of Nutrition and Dietetics offers the following tips to enjoy more fruits and vegetables every day:
Make a veggie wrap with roasted vegetables and low-fat cheese rolled in a whole-wheat tortilla.
Try crunchy vegetables instead of chips with your favorite low-fat salad dressing for dipping.
Add color to salads with baby carrots, grape tomatoes, spinach leaves or orange slices.
Mix up a breakfast smoothie made with low-fat milk, fresh or frozen berries, and a banana.
Keep cut vegetables handy for mid-afternoon snacks, side dishes, lunch box additions or a quick nibble while preparing dinner.
Stuff an omelet with vegetables. Turn any omelet into a hearty meal with broccoli, peppers, tomatoes, or onions with low-fat sharp cheese.
Add fruit to your morning oatmeal, ready-to-eat cereal or yogurt.
Stock your freezer with frozen vegetables to steam or stir-fry for a quick side dish.
Add grated, shredded, or chopped vegetables to lasagna, meat loaf, pasta sauce, and rice dishes.
Place colorful fruit where family members can easily grab for a snack-on-the-run.
Roast chickpeas (garbanzo beans) and season with spices for a tasty snack.
For further information about nutrition and National Nutrition Month®, visit the Academy of Nutrition and Dietetics website at www.eatright.org. For ideas how to add fruits and vegetables to your family meals and snacks, see Fruits and Veggies More Matters® at https://www.fruitsandveggiesmorematters.org.
The Florida Department of Health promotes, protects and improves the health of all people in Florida.  For more information about FDOH nutrition programs, visit:
About the Florida Department of Health
The department, nationally accredited by the Public Health Accreditation Board, works to protect, promote and improve the health of all people in Florida through integrated state, county and community efforts.
Follow us on Twitter at @HealthyFla and on Facebook. For more information about the Florida Department of Health please visit www.FloridaHealth.gov.


Originally published at https://www.floridahealth.gov/newsroom/2019/02/022819-national-nutrition-month-enjoy-more-fruits-vegetables.article.html