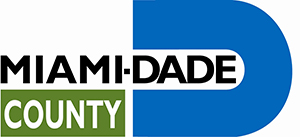 Webinar: How COVID-19 is Impacting Intentions to Attend Cultural Institutions – And What Will Make Visitors Feel Comfortable Visiting Again
May 14, 2020 at 2:00 PM
At present, the United States is facing a national emergency as it grapples with the COVID-19 pandemic. Cultural organizations are closed to the public as much of the country is under stay-at-home orders. IMPACTS is collecting data on intentions to visit cultural entities, the types of organizations that may experience greater demand upon reopening, what people say will make them feel safe visiting again – and many other metrics. During this presentation, IMPACTS will share timely and pressing data to aid in informing strategic direction to maximize engagement upon reopening.
Presented for the New World Symphony and South Florida Cultural Institutions. Register in advance for this webinar:
https://us02web.zoom.us/webinar/register/WN_9dgZLENgQqaxccKT88pLzQ
Miami Herald COVID-19 Business Survey
We strongly encourage you to take this less than 5-minute survey sponsored by The Miami Herald. Its categories of businesses include one for "Arts & Culture" and it is essential that we are represented fully in the results.
The survey  can be taken anonymously and the data collected will serve to inform a Business Monday cover story and a possible webinar.
Please complete the  survey here.
Americans for the Arts
CARES Act Update Webinar – May 4, 2020 at 2:00 PM
• Local success stories and best practices on securing CARES Act funding.
• Findings from the three active surveys that Americans for the Arts is currently conducting on the impact of COVID-19 on the arts.
• Customized walk-through of the  Americans for the Arts Coronavirus Resource and Response Center 2.0.
Registration for this live webinar will be limited to 1000 participants. At that time registration will be temporarily closed. Registration will re-open when the recording is available about 24-48 hours after the live event. Click here to  REGISTER.
Get Free 360° Video Footage of your Property or Venue
The Greater Miami Convention & Visitors Bureau has partnered with Threshold 360  to create a 360° interactive video of your property for your listing on our website at no cost to you. The process is simple: One of Threshold 360's professional Creators will visit your property at a time and date of your choosing. Using a tripod and 360° camera, the Creator will create a 360° experience of your property, including any meeting rooms and spaces that are available to capture. No staging is required. Your customers and staff can be present, and you can conduct business as usual. To schedule your appointment please click here.
MAMP Sessions for Miami's Arts Community
The Arts & Business Council is hosting small group sessions on Zoom, featuring a business expert with vital information to support the arts & non-profit industry in Miami-Dade County. Limited to just 10 attendees, these valuable conversations will feature a presentation on relevant best practices and Q&A sessions with an expert.
Marketing Virtual Arts Through Cultural Tourism
April 30, 2020 at 10 AM
John Copeland, Director of Cultural Tourism, Greater Miami Convention & Visitors Bureau, Posting Virtual Activations with the Greater Miami Convention & Visitors Bureau for maximum impact and audience development.  Click here to register.
Still Time to Fill Out Census Online
There's still time to complete your 2020 Census. Options to fill out the census are available online, by phone or by mail. It is safe, easy and important to have an accurate census count. If you have not received your census invitation by now, you can still go online and fill out the census. Visit my2020census.gov.
For more information, materials and resources visit the Miami-Dade 2020 Census page.  http://www.miamidade.gov/global/census2020/home.page.
Share Your Story for the Culture Builds Florida blog
Would you like to see your organization, community or event featured on the Culture Builds Florida blog?
The Florida Division of Cultural Affairs seeks submissions for guest posts around 150-250 words long and including a picture or two. DCA seeks submissions for:
• "Grantee Feature" – short, timely features from our grantee organizations
• "Art Talk" – Q&A's with Florida arts leaders
•  View and fill out the Feature Submission form  HERE.
DCA also seeks monthly submissions documenting significant events, festivals and specials held by your organization, These submissions are gathered each month in our "Culture in Florida" monthly recap of Florida arts and culture events. View and fill out the Event Submission form HERE.
Questions? Contact Derek Jones at  [email protected]  or call 850/245-6467.
Share Your Opportunities
If you have an opportunity of value to artists and/or cultural professionals, please share it on our website through our online submission form.  You can view our full list of opportunities including job openings, calls to artists, residencies, competitions, grants and awards on  this webpage.
The most reliable way to contact us continues to be through email. You can find a staff directory at  https://www.miamidadearts.org/about/staff-councils.
Please check the County's web site for more COVID-19 information and for regular updates:  miamidade.gov/coronavirus.


Originally published at https://miamidadearts.org/news/news-use-april-29-2020