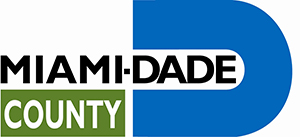 MIAMI-DADE COUNTY DEPARTMENT OF CULTURAL AFFAIRS
Upcoming Grant Deadlines and Workshops
Community Grants Program (CG) – Second Quarter FY2018-19
This is a quarterly program for non-profit organizations developing small to medium scale community-based cultural programs, projects and events, such as fairs, parades, neighborhood festivals, conferences and publications.
• Grant Workshop:  August 16, 2018 at 2 PM – RSVP
• Grant Application Deadline:  August 30, 2018 at 11:59 PM
Tourist Development Council (TDC) – Second Quarter FY2018-2019
This is a quarterly program which provides support to significant cultural and/or special events, including sports activities and television/film origination projects that promote Miami-Dade County's appeal as a tourist destination. Activities must be able to stimulate tourism and have significant media impact for Miami-Dade County.
• Grant Workshop:  September 20, 2018 at 2 PM – RSVP
• Grant Application Deadline:  October 22, 2018 at 11:59 PM
Summer Arts and Science Camps for Kids Grants Program (SAS-C)
This annual program helps non-profit organizations provide underserved children in Miami-Dade County with opportunities to attend high quality cultural arts and science summer camp programs at little or no cost. Funding is intended to supplement established, high quality programs, providing more children with the opportunity to participate in cultural arts and science summer camps.
• Grant Workshops:
First Time Applicants: October 9, 2018 at 3:00 PM – RSVP
Returning Applicants: October  11, 2018 at 2:00 PM – RSVP
• Grant Application Deadline: November 13, 2018, 11:59 PM
LEARN HOW TO APPLY FOR CULTURAL GRANTS WORKSHOP
August 8, 2018 at 3 pm
The Miami-Dade County Department of Cultural Affairs is presenting a workshop for artists, cultural and community non-profit organizations to introduce and demystify the County's cultural grant programs at the Miami-Dade Public Library System's Arcola Lakes Branch Library 8240 NW 7 Avenue in Miami.
The Department's grants team will provide detailed information about the competitive funding opportunities and services offered, grant application strategies and best practices, and share resources available for the cultural community. The workshop is open to the public and free to attend however, space must be reserved by calling the office of Miami-Dade County Commissioner Jean Monestime, District 2, at (305) 694-2779 or online: https://bit.ly/2JFDg2Y
Visit Grants for Organizations and Grants for Artists for more information.
VOLUNTEER LAWYERS FOR THE ARTS MIAMI
Legal Clinic for Creatives
August 7, 2018, 5:30 – 8:00 PM
Is your arts group using outdated contracts? Do you need help bringing artists to the US for performances and events? Are you protecting your work and your organization? Are you an artist or creative that needs advice on copyright, trademark, contracts, licensing agreements, freelance contracts, and more? Our Volunteer Lawyers for the Arts attorneys are ready to answer your legal questions at our Legal Clinic for Creatives on August 7 at We Work Lincoln Road. Sign up today for your consultation with an attorney. Register today www.ArtsBizMiami.org/events
WEBSITE ACCESSIBILITY SEMINAR AT MIAMI LIGHTHOUSE FOR THE BLIND
August 8, 2018, 8:00 AM
Miami Lighthouse, the Greater Miami and the Beaches Hotel Association and South Florida Hospitality Human Resources Association will offer a website accessibility seminar and demonstration. Panelists include Robert S. Fine, Esq., AIA, National Chair, Disability Rights Laws Defense and Counseling, Greenberg Traurig, P.A.; Daniel F. Benavides, Esq., Partner, Hospitality Practice Group, Shutts & Bowen LLP; Virginia A. Jacko, President and CEO, Miami Lighthouse; William "Bill" Rivera, Senior Accessibility Specialist & Computer Technology Services Manager, Miami Lighthouse and Jorge Hernandez, Computer Technology Services Instructor, Miami Lighthouse for the Blind.
Attend the event and learn how the Miami Lighthouse can make your website ADA compliant! For more information please contact Cameron Sisser at 786-362-7515 or [email protected]. For details visit here. http://www.miamilighthouse.org/default.asp
MIAMI BEACH VISITOR AND CONVENTION AUTHORITY (MBVCA)
Tourism Advancement Program
First Period: October 1, 2018 – January 31, 2019
Meet with MBVCA Administration by August 24, 2018
The MBVCA is currently accepting grant applications for special events, promotions, activities and festivals which will stimulate tourism by increasing hotel occupancy and will have significant media impact for Miami Beach between October 1, 2018 and January 31, 2019 in the following categories: Cultural Tourism, Development Opportunities, Initiatives, Major One Time Special Event, Special Events Recurring, Special Projects, Special Projects Recurring, and Tourism Partnerships.
 
• Interested applicants must meet with MBVCA Administration by Friday, August 24, 2018.
• Project Information and Required Grant Criteria must be submitted for review by Friday, August 31, 2018 by 3:00 PM.
• Draft Application and Application Attachments must be submitted by Friday, September 7, 2018 by 3:00 PM.
• The Final Completed Application is due to the MBVCA offices by Monday, September 17, 2018 by 12:00 PM.
For grant guidelines, applications, questions or comments regarding the grant application process, contact the MBVCA Administrator at (305) 673-7050 or visit www.miamibeachvca.com.
CITY OF CORAL GABLES – CULTURAL DEVELOPMENT GRANTS
Grant Application Workshop
August 30, 2018, 4:00 PM
The City of Coral Gables Cultural Development Board has been appointed to assist the Coral Gables City Commission in distributing a limited amount of cultural monies to worthy nonprofit 501(c)(3) and 501(c)(4) groups that produce meaningful cultural experiences for the betterment of the Coral Gables community. These experiences must take place within the City of Coral Gables and be open and accessible to the public.
Cultural activities and programs that qualify are those that address the visual and performing arts, history, historic preservation and folk life, international cultural exchanges, and the literary and media arts.
All Applicants MUST attend the annual Grant Application Workshop
Thursday, August 30, 2018
Coral Gables Youth Center, Theater
405 University Avenue
4:00 PM
Please RVSP with your attendance to [email protected] or call 305-460-5093. For more information about grant categories and details click here.
KNIGHT FOUNDATION
Knight New Work Miami
Deadline: August 31, 2018
Knight New Work Miami will invest $500,000 to commission groundbreaking, innovative new works of performance art to premiere in Miami during the 2020-21 season. This new initiative will showcase Miami's role as a place where great art is born. Through August 31, artists, including choreographers, composers, and playwrights, with a strong connection to Miami and performing arts organizations based in Miami-Dade can apply for funding to bring innovative, risk-taking works to the stage. Winners will be announced in December 2018.
Applicants must be in one of the following categories:
• An individual artist focused on the performing arts with a strong connection to Miami. Please note that artists can be from and living elsewhere, but they must explain their connection to Miami in their application. Both emerging and established artists are encouraged to apply.
• A performing arts institution based in Miami-Dade County that has partnered with an individual artist.
The work must:
• Be ground-breaking, bold, risky, inspiring and new
• Be in the genres of dance, music or theater, or a combination of all three
• Premiere in Miami during the 2020-21 season (Sept. – May)
Have questions?
Read the Knight New Work Miami FAQ to get your questions answered.
RSVP for a virtual session on Monday, August 13 at 1:00 p.m. ET.
Send questions to [email protected].
THE FIU METROPOLITAN CENTER: UPCOMING WORKSHOPS
The FIU Metropolitan Center announces a quartet of grant writing and management workshops
Grant Writing 101: Basic Elements of Grant Writing Learn easy-to-implement methods for improving fundraising by developing a credible story of results based on program data that can be easily collected by staff. Training provides a hands-on introduction to identifying grant opportunities and preparing effective proposals. Thursday, September 6; click here for more information and to register.
Grant Writing 102: Certification Program Detailed training presents an in-depth explanation of the grant development process from start to finish. Workshop format includes both lecture sessions and group activities. Participants will attend several group sessions, enabling them to meet and interact with others who have similar interests and needs. Tuesday, October 23; click here for more information and to register.
Nonprofit Management Certification: Planning, Public Policy & Management Seven-session model designed to help participants develop the knowledge, insights and ability to enter or advance a career in the nonprofit field. Learn how to lead and manage people, build effective programs, connect with supporters and maintain healthy nonprofit organizations. Begins Saturday, September 8; click here for more information and to register.
Supervisory Essentials: Leadership & Development Skills Training designed to emphasize the role of leadership in maintaining and developing organizations and their employees. Participants will be exposed to concepts concerning organization leadership; diagnosing human behavior; and the application of leadership principles. Wednesday, September 12; click here for more information and to register.
2018-19 SOUTH FLORIDA CULTURAL CONSORTIUM
Deadline Monday, October 29, 2018
The South Florida Cultural Consortium Grant Program offers the largest regional, government-sponsored artists' grants in the United States, awarding $15,000 and $7,500 grants to resident visual and media artists from the counties of Broward, Martin, Miami-Dade, Monroe, and Palm Beach. Since it was established in 1988, the Consortium has awarded close to $2 million in grants to over 200 artists. In addition to receiving the grant, the artists take part in an exhibition hosted and organized by a visual arts institution in one of the five counties.
Eligibility:
All emerging, mid-career and established South Florida professional artists (those residing in Broward, Martin, Miami-Dade, Monroe or Palm Beach Counties) are eligible to apply. 
Candidates must have resided and worked in one of the participating five counties for a full year before applying – since October 2017. Artists must apply from the county of residence
Submitted work samples must be from the last three years.
For more information or to apply: http://miamidadepublicart.org/#fellowship
AMERICANS FOR THE ARTS
2018 National Arts Marketing Project Conference
November 9-12, 2018
Early-bird registration August 24, 2018
The 2018 National Arts Marketing Project Conference (NAMPC) this November 9-12, in Seattle will give you the tools to make your work more effective and efficient. Discover new technologies and hone skills that will save you much-needed dollars and time. Join over 650 other arts marketers, get inspired and explore the not topics in arts marketing.
Every dollar counts! Here are ways you can save money on your NAMPC registration:
Become a Member
An Americans for the Arts membership connects you with more than 7,000 arts professionals across the country, access to professional development resources AND discounts to NAMPC and other Americans for the Arts conferences.
Early-Bird Registration
Register by August 24 and save up to $100 on your NAMPC registration with early-bird rates!
SOUTH ARTS NEWS
PERFORMING ARTS EXCHANGE CONFERENCE
October 1-4, 2018 in Orlando at the Caribe Royale
The Performing Arts Exchange, or PAE, is an annual performing arts booking, showcasing and professional development conference, managed by South Arts and hosted in an eastern city each year. PAE is the primary marketplace and forum for performing arts presenting and touring – artists and work, ideas, learning and information – in the eastern US. Our purpose is to connect artists with audiences by fostering excellence in all aspects of presenting and touring the performing arts. For over 38 years,
PAE has continued its long-standing commitment to:
• Provide a marketplace for the business of presenting and touring
• Create opportunities to experience creative work in a variety of artistic disciplines through showcases
• Foster professional development and enhance artistic programming, technical knowledge, and leadership skills through professional seminars, workshops, roundtables and conversations with experts in the arts
• Exchange knowledge and understanding about the performing arts field through structured and informal networking opportunities
• Discuss current and anticipated issues affecting the performing arts field
For details and registration Visit: http://pae.southarts.org/
SOUTH ARTS NEWS
South Arts – Express Grants
Deadline: Year-round, at least 60 days prior to activities
New, quick turnaround grant program for presenting organizations in rural communities (with populations of 50,000 or below) to engage Southern guest performing or literary artists from outside of the presenter's state. Support is awarded to theatre, music, opera, musical theatre, dance, fiction, creative nonfiction and poetry projects that contain both a public performance or reading and an educational component. Projects taking place between July 1, 2018 and June 30, 2019.
South Arts – Professional Development and Artistic Planning Grants
Deadline: Year-round, at least 60 days prior to activities. 
Provide up to $1,000 for the professional development needs of Southern presenters/programmers/curators to strengthen program design and increase organizational capacity. This can be anything from travel to a significant professional development opportunity to hosting an artistic director for a planning visit prior to a performance. This program is open to performing, visual, media/film, multidisciplinary and literary arts presenting organizations. Grants are very limited and awarded on a first-come/first-served basis, so early submission is encouraged.
These grants (and our other funding opportunities) can be found at https://www.southarts.org/grants/apply-for-a-grant/
Creative Time/ Photo Cutline
#PublicArtSpotlight: #CreativeTime and #MiamiDadePublicArt are hosting the 11th Creative Time Summit from November 1st through the 3rd. Featuring three days of thought-provoking presentations, community-driven breakout sessions, interactive performances, celebrations, and the very first Summit film series. Passes are available on a sliding scale from $25 – $300. Register here and be among the first to reserve your spot at this year's Summit.


Originally published at https://miamidadearts.org/news/news-use-august-7-2018