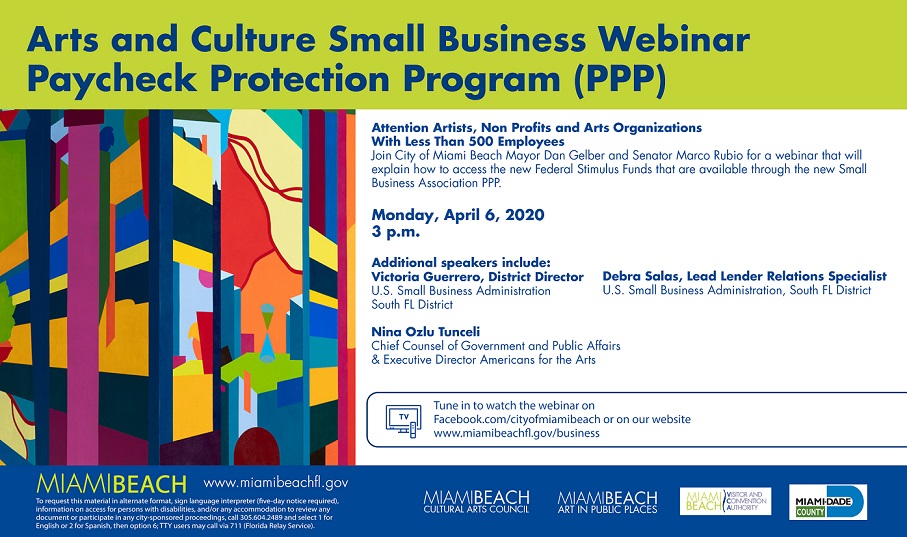 Please see the invitation below for a webinar for artists, non profits and arts organizations with less than 500 employees to learn how to access the new Federal Stimulus Funds available through the new Small Business Association PPP.  You can participate in the webinar scheduled for tomorrow, Monday, April 6th at 3:00 p.m. at  www.miamibeachfl.gov/business.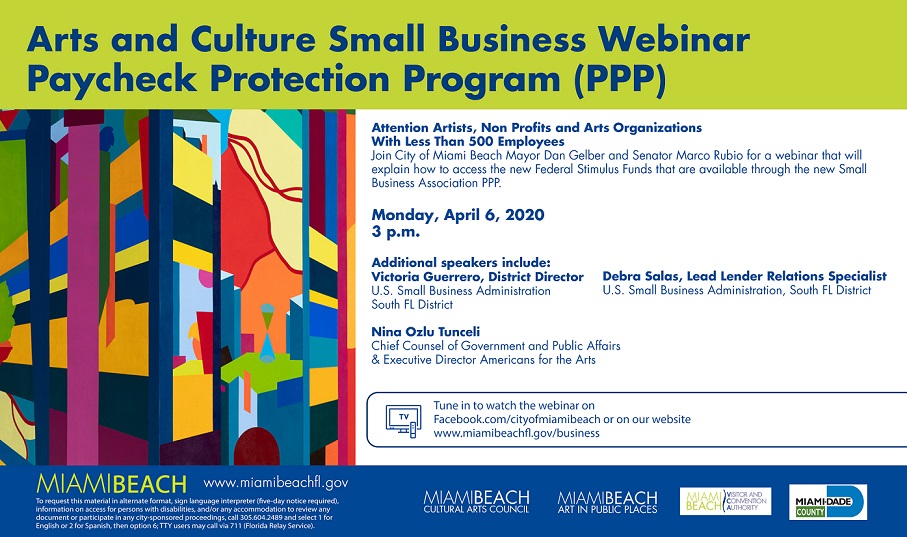 The most reliable way to contact us continues to be through email. You can find a staff directory at  https://www.miamidadearts.org/about/staff-councils.
Please check the County's web site for more COVID-19 information and for regular updates:  miamidade.gov/coronavirus.
To view a comprehensive list of all the previous updates on COVID-19 click here.


Originally published at https://miamidadearts.org/news/news-use-federal-funds-webinar-april-6