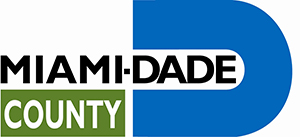 MIAMI-DADE COUNTY DEPARTMENT OF CULTURAL AFFAIRS
Upcoming Grant Deadlines and Workshops
Tourist Development Council (TDC) – Fourth Quarter FY2018-2019
This is a quarterly program which provides support to significant cultural and/or special events, including sports activities and television/film origination projects that promote Miami-Dade County's appeal as a tourist destination. Activities must be able to stimulate tourism and have significant media impact for Miami-Dade County.
• Grant Workshop: March 14, 2019 at 2:00 PM – RSVP
• Grant Application Deadline:  April 15, 2019 at 11:59 PM
Youth Arts Enrichment (YEP) Grants Program Workshop
All applicants to the Youth Arts Enrichment (YEP) Program must attend one (1) workshop prior to application. Refer to the YEP program guidelines or contact the grant administrator for further pre-application requirements.
Workshop Schedule:
Thursday, March 14, 2019, 10:30 AM – Noon
Tuesday, March 19, 2019, 2:00 PM – 4:00 PM
Note: This workshop will provide instruction on using the Department of Cultural Affairs' new online grant platform, "Survey Monkey Apply" as well as review program eligibility criteria, application and reporting requirements.
All workshops are held at the:
Miami-Dade County Department of Cultural Affairs
111 NW 1st Street | 6th Floor Conference Room
Miami, FL 33128
To RSVP: https://miamidadearts.org/youth-arts-enrichment-yep-grants-program
Individual Artist Cultural Grant Program Deadlines for the 2019-2020 Spring Cycle
Guidelines and deadline schedules for the spring cycle fiscal year 2019-2020 spring cycle of arts and cultural grants programs available to Miami-Dade County based artists are now available. Guidelines containing information regarding eligibility requirements, funding requests and program criteria can be downloaded at www.miamidadearts.org.
Grant applications and supporting documentation will be submitted via the online grant management platform SurveyMonkey Apply at www.miamidadearts.smapply.io.
Dance Miami Choreographers Program (DMC)
Program provides non-matching awards of $10,000 on a competitive basis to nurture the artistic development of Miami-Dade County-based professional choreographers for the creation of new work in all dance forms, including modern dance, ballet and folk. Local choreographers, who have an established body of work, are invited to submit work samples for review by a national panel for selection.
• Staff Consultation Deadline: March 14, 2019
• Grant Application Deadline:  March 21, 2019 at 11:59 PM
Playwright Development Program (PDP)
Program provides a series of two-day workshops conducted by nationally-renowned playwrights in conjunction with the Theatre League of South Florida and the Deering Estate at Cutler. The program is designed to provide intensive support for developing new work from Miami-Dade County's growing and diverse community of playwrights. Local playwrights are invited to submit work samples for review by a panel that will admit a limited number of participants into the series.  
• Applications Available: March 4, 2019
• Staff Consultation Deadline: April 2, 2019
• Grant Application Deadline:  April 9, 2019 at 11:59 PM
Visit Grants for Organizations and Grants for Artists for more information.
Arts4All Florida March Webinar
March: Your Creative Edge
March 13 & 21, 2019 at 4 pm
This webinar is designed to help teaching artists explore how to incorporate a museum experience and/or artwork from professional artists into your art lessons. During this webinar, participants will work collaboratively to develop a lesson plan that shows a scaffolding process and provides you a piece you can then recreate yourself. Arts4All Florida teaching artist Michelle Thomann-Ramirez will also share resources for discount and free art supplies that she's gathered during her years of teaching art.
Presenter: Michelle Thomann-Ramirez has spent the last 18 years working with children, families and adults sharing her love of the arts and the creative experience. Michelle has taught in Pinellas and Hillsborough County as an art teacher in K-12 classrooms and many summer and afterschool art programs. Michelle has a Bachelors in Fine Art from The School of the Art Institute of Chicago and a Masters in Education from National Louis University.
March 13, 4 to 5 pm (east coast time)
March 21, 4 to 5 pm (east coast time)
To register for any of these FREE webinars, please visit: https://www.surveygizmo.com/s3/4471787/2018-2019-Webinar-Registration 
Arts4All Florida also posts archived webinars on our website, available at: http://arts4allflorida.org/content/webinars
Miami Beach Chamber Salutes the Arts
Celebration of Cultural Tourism
March 15, 2019
The event is a panel breakfast to celebrate the arts and explore cultural tourism at the New World Center
Registration & Continental Breakfast – 8:30 AM – 9:15 AM
Program – 9:30 AM -10:30 AM
Moderator
George Neary | Tours R Us
Panelists
Brandi Reddick – Cultural Affairs Manager, City of Miami Beach
Laura Bruney  – President & CEO,  Arts & Business Council of Miami
Catherine Cathers  – Arts & Culture Specialist,  City of Coral Gables
Xavier Cortada  – Chairman of Cultural Affairs Council,  Miami-Dade County
Suzette Espinosa   – Vice President of Communications, Adrienne Arsht Center
Cost
$25 per person
RSVP: http://business.miamibeachchamber.com/events/details/tourism-hospitality-council-miami-beach-chamber-salutes-the-arts-39664
USArtists International Grant
Deadline: April 3, 2019
USArtists International supports performances by U.S. dance, music, and theater ensembles and solo artists invited to perform at important cultural festivals and performing arts marketplaces anywhere in the world outside the United States and its territories. USArtists International grantees reflect the vibrant diversity of U.S. artists and creative expression in the performing arts. The next deadline is April 3, 2019 at 11:59 PM ET for engagements between July 1, 2019 and June 30, 2020. To learn more about the program, see additional deadlines or access the online application, please visit our website.
CITY OF CORAL GABLES
ART IN PUBLIC PLACES PROGRAM
CALL FOR ART: TEMPORARY EXHIBITION, GIRALDA SKY
BUDGET: $150,000
ELIGIBILITY: Professional artists residing in the United States or abroad
DEADLINE: Friday, March 15th, 2019
The City of Coral Gables requests concept proposals from professional working artists for consideration to create an inaugural artist designed temporary installation for the City's Giralda Plaza.  Artwork is sought that incorporates environmental sustainability in concept and design. Environmental sustainability for the purposes of this opportunity refers to concept, design, and/or material that addresses reuse without harm to the ecosystem.
HOW TO APPLY:
On-line applications are being accepted at: GIRALDA SKY
The cost of participating in the initial submittal is free; expenses are not reimbursable by the City.
Materials requested through on-line application ONLY:
• Brief Biography & Artist Statement
• Artist Resume/CV
• Professional References
• Ten Images of Completed Work
• Concept Title, Description, Medium
• Budget & Timeline
• Concept Sketch
For more information, please visit: www.coralgables.com/giraldasky
Arts & Business Council – Miami Arts Marketing Project
Media in the Spotlight
April 2, 2019 – 9:00 AM
Does your group need more visibility?  Join Arts & Business Council for our Media in the Spotlight MAMP Lab at the Adrienne Arsht Center to get tips and the inside scoop from local media leaders and influencers. Ranging from digital media to magazines, to newspapers, radio and websites, you will learn the best ways to get your story covered in this interactive session. Explore how to think creatively and expansively about messaging to get your story told. Receive tips from the experts on learning to build relationships with local reporters, create strategies for press placement, fine tune your message and pitch arts stories to non-traditional media. You will walk away with a media pitch you can use and the 2019 Arts Media list. Get your tickets www.artsbizmiami.org/events.
Adolfo Henriques, Immediate Past Chairman of the Cultural Affairs Council, was honored for a decade of service to the arts at a Creative Townhall on Feb 28 at the Miami-Dade County Auditorium. Read the coverage of the event here.


Originally published at https://miamidadearts.org/news/news-use-march-11-2019