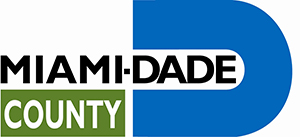 Upcoming grant deadlines
Miami-Dade County Department of Cultural Affairs
Tourist Development Grants Program: This is a quarterly program which provides support to significant cultural and/or special events, including sports activities and television/film origination projects that promote Miami-Dade County's appeal as a tourist destination. Activities must be able to stimulate tourism and have significant media impact for Miami-Dade County.
April 17, 2017 – Fourth Quarter – Grant Application Deadline
http://www.miamidadearts.org/tourist-development-council-tdc-grants-program
Visit Grants for Organizations and Grants for Artists for more information.
MIAMI-DADE COUNTY DEPARTMENT OF CULTURAL AFFAIRS IS HOSTING A GRANTS WORKSHOP WITH THE FLORIDA DIVISION OF CULTURAL AFFAIRS
April 26, 2017 at 10:00 AM
Learn about state grant opportunities from the Florida Department of State, get assistance with your grant application, and talk one on one with program managers from State of Florida Division of Cultural Affairs (DCA) and Florida Main Street Program. Held at the Miami-Dade County Auditorium, 2901 W Flagler St., Miami.
Register here:
https://docs.google.com/forms/d/e/1FAIpQLSexr5ypj9Xh3DFH3VX-S35RjNVcHDHGCDb0Ve2qsV8Xo7s0NA/viewform
Education, Outreach and Access –
Miami-Dade County Department of Cultural Affairs
VSA Florida WebinarS
VSA Florida provides monthly webinars during the school year to help classroom teachers and teaching artists learn how to make art activities accessible to students of all abilities.  These webinars are provided free of charge; however, registration is required. Certificates of participation are available upon request.
 "iPad Technology for Including Students with Disabilities in Music Activities." This webinar focuses on techniques for utilizing technology to help students with disabilities make music. 
The webinars will be led by Dr. Clint Randles and Adam Goldberg. Dr. Randles is an Associate Professor of Music Education at the University of South Florida, where he teaches graduate and undergraduate courses at the intersection of creativity and curriculum development. Dr. Randles is a professional iPadist and guitarist in the Tampa Bay area, and enjoys serving as a VSAFL teaching artist. Adam Goldberg is a veteran teacher who has supported his severely challenged students as music makers via the implementation of technologies that help overcome technical hurdles and provide access to self-expression through music. Mr. Goldberg's student band, the P177Q Technology Band, has performed in Washington, D.C. for International Education Week, been featured on NPR's 'Morning Edition' and 'All Things Considered', and regularly performs at special events and educational conferences. Mr. Goldberg is currently serving as consultant for the Boston Conservatory of Music at Berklee, where he is overseeing the implementation of the school's first iPad Ensemble for students on the Autism Spectrum. 
While not a requirement, webinar participants may find it helpful to have an iPad with the following apps available during the webinar: ThumbJam, GarageBand, Figure, Noise, and Seaboard 5D
March 9 at 4-5:30 pm (3-4:30 central time)
March 13 at 4-5:30 pm (3-4:30 central time)
For more information or archived webinars, visit http://vsafl.org/content/webinars. 
To register for these FREE webinars, please visit: http://www.surveygizmo.com/s3/ 3147316/Webinar-registration.
AMERICANS FOR THE ARTS 2017 ANNUAL CONVENTION
Early-bird Registration April 12
The Americans for the Arts 2017 Annual Convention is taking place June 16 – June 18 in San Francisco, CA. Save big by taking advantage of the special Early-Bird registration rates before April 12, 2017. This year's convention in San Francisco will be packed with innovative experiences in learning, networking, and so much more!
Looking for ways to attend Convention on a tight budget? Visit our Ways to Save page.
Before your register, make sure you have your Americans for the Arts membership ID ready, which can be found in your Americans for the Arts online profile. Not a member but want to save and get the added benefits of membership? Have questions? Not sure if you're a professional member? Contact the membership team at [email protected] or 202-371-2830.
KNIGHT ARTS CHALLENGE 2017 INFORMATION SESSIONS
Mark your calendar for the next Knight Arts Challenge, opening March 29 and offering a share of $2.5 million for the best ideas.
Join Knight Foundation for a series of events starting Monday, March 20, to get tips on applying to the Knight Arts Challenge Miami, which funds the best ideas for bringing South Florida together through the arts.
Community Conversations, where there will be an overview of the challenge basics, timeline, and what they are looking for in applications, directly from Knight Foundation staff and past winners;
April 3, Noon to 1 p.m. Key West's the Gato Building, 1100 Simonton St., First Floor Conference Room
April 6, 6:30 – 8 p.m. West Palm Beach's Respectable Street, 518 Clematis St.
To register for one of the sessions click here:
https://www.eventbrite.com/e/knight-arts-challenge-miami-information-sessions-tickets-32361353680
http://www.knightfoundation.org/articles/coming-soon-the-2017-knight-arts-challenge
ARTIST ACCESS (ART) GRANTS PROGRAM – SPRING/SUMMER QUARTER
Consultation Deadline: April 28, 2017
Postmark Deadline:  May 5, 2017
Program provides funding support for practicing, professional and emerging artists residing in Miami-Dade County to take advantage of specific professional development and skill-building opportunities (outside Miami-Dade County) to help advance their careers as working artists.  Funds may be used to cover attendance at advanced workshops, master classes, or seminars; to participate in artist residencies; to engage in activities that are specifically capable of advancing or propelling a professional career; etc. New this year: Artists can now apply for up to $1,500.
 
Prospective applicants must call and request a phone consultation with the Artist Access Program Administrator, Mary Luft (305) 324-4337 at least one week prior to submitting an application by the postmark deadline.
 
For more information, download the Grant Guidelines and Application Form: http://www.miamidadearts.org/artist-access-art-grants-program.
Vans Custom Culture Art Competition CALLING ALL ARTS EDUCATORS & STUDENTS
High school students from across America are encouraged to register to compete in the Vans Custom Culture Art Competition. Registration opens next week on January 3, 2017, and spots fill up fast! Selected winners will receive $50,000 for their art program and recognition at a national celebration in Los Angeles in June 2017.
Americans for the Arts is pleased to partner with Vans to encourage high school students across the United States to embrace their creativity and inspire a new generation of youth culture. Vans Custom Culture is committed to investing in the arts as an integral part of all students' education.
LAUNCHPAD – SOUTH ARTS
Deadline: June 1, 2017
South Arts is currently accepting applications for its second Launchpad cohort. Launchpad is a professional development and funding source for presenters who are new (2 years or less) to the field. Participants attend PAE, South Arts covers up to $1,000 of their travel costs. Participants also receive a subsidy to present a Juried Showcase artist. If you plan to apply for a Juried Showcase this year, this can really help to open doors and increase bookings. Applications are currently open, the deadline is June 1, 2017. For information email [email protected] or call (404) 874-7244 x16)
Support the Arts…Become a Grant Panelist!
Deadline: March 31, 2017
The Department of Cultural Affairs relies on the services of many volunteer panelists, who review and evaluate grant applications and make funding recommendations. Panels represent a diverse group of artists, arts-related professionals, educators, community members, business leaders and others with current or prior active involvement in the arts. Each year, there are a limited number of panel opportunities and not all applicants will be selected to serve, however the Department retains all submissions for consideration for future panels. Click here for more information and to download the Grant Panelist Application form and submit, along with a resume.
ARTS & BUSINESS COUNCIL OF MIAMI
Breakfast with Arts & Hospitality
March 31, 2017 at 8 AM – Intercontinental Hotel
How can your company activate the arts to increase sales and visibility? The arts are a billion dollar industry in Miami. Join the Arts & Business Council of Miami to explore the lucrative cultural tourism market and discover profitable partnerships. The breakfast will feature George Neary, from the GMCVB as the Master of Ceremonies and the following speakers: Eric Jellson, Kimpton Hotels; Martin Pinilla, Barlington Group; Ronit Neuman, Sagamore Hotel; Jessica Goldman Srebnick; Goldman Properties. General admission tickets $40.  https://bah2017.splashthat.com/
THE MIAMI FOUNDATION'S PUBLIC SPACE CHALLENGE
Let's get a great public space within walking distance of every Miamian!
The Miami Foundation's Public Space Challenge is back for 2017. The Foundation is investing $305,000 in your ideas to improve Greater Miami's parks, plazas and local gathering places. Any individual or organization can apply with any idea for any part of Miami-Dade County. No idea is too small or too big. This year, Target will contribute funding to support winning ideas that encourage healthy eating and active play.
Submissions close:
April 6, 11:59 p.m. ET
To submit idea: http://ideas.ourmiami.org/place/new


Originally published at https://miamidadearts.org/news/news-use-march-28-2017