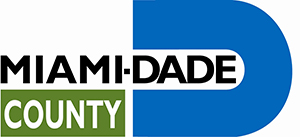 MIAMI-DADE COUNTY DEPARTMENT OF CULTURAL AFFAIRS
Upcoming Grant Deadlines and Workshops
Community Grants Program (CG) – Third Quarter FY2018-19
This is a quarterly program for non-profit organizations developing small to medium scale community-based cultural programs, projects and events, such as fairs, parades, neighborhood festivals, conferences and publications.
• Grant Workshop:  November 20, 2018 at 2 PM – RSVP
• Grant Application Deadline:  December 18, 2018 at 11:59 PM
Tourist Development Council (TDC) – Third Quarter FY2018-2019
This is a quarterly program which provides support to significant cultural and/or special events, including sports activities and television/film origination projects that promote Miami-Dade County's appeal as a tourist destination. Activities must be able to stimulate tourism and have significant media impact for Miami-Dade County.
• Grant Workshop:  December 13, 2018 at 2 PM – RSVP
• Grant Application Deadline:  January 14, 2019 at 11:59 PM
Artist Access Grants Program (ART)
Offered in partnership with FUNDarte, the program is designed to assist practicing, professional artists in any medium or discipline residing in Miami-Dade County pursue and secure artistic professional development opportunities. Eligible professional development opportunities funded through this program include artist residencies, master classes, workshops and educational conferences outside Miami-Dade County.
• Fall/Winter Opportunities Deadline: November 15, 2018, 11:59 PM
Visit Grants for Organizations and Grants for Artists for more information.
ALL KIDS INCLUDED PROFESSIONAL DEVELOPMENT WORKSHOP
Arts4All Florida Inclusive Practices in the Arts
October 25, 2018 at 8:30 a.m.- 4:00 p.m.
Professional development training presented in partnership with Arts4All Florida, Miami-Dade County Public Schools Department of Exceptional Student Education and the Adrienne Arsht Center for the Performing Arts. 
This workshop is designed to provide a hands-on approach to learning about adaptive techniques for including every learner, together with the knowledge of universal design.  Participants will gain a sense of excitement and renewed energy, as well as practical skills on how to use the arts to inspire learning in the classroom and clinical settings, and to include students with disabilities in mainstream programs.
Who should attend: arts educators, arts administrators, teachers, teaching artists and clinicians
Location: Adrienne Arsht Center for the Performing Arts – The Peacock Foundation Education Center
For program details and registration: https://www.miamidadearts.org/content/rsvp-form-aki-pd-workshop-inclusive-practices-arts
CREATIVE TIME SUMMIT: Miami/ November 1-3, 2018
Scholarships deadline: This Friday, October 26, 2018
The Department of Cultural Affairs is co-presenting the 11th Creative Time Summit, November 1-3, 2018. The Summit features three days of thought-provoking presentations, community-driven breakout sessions, interactive performances, celebrations at the Adrienne Arsht Center, PAMM and other locations, as well as the very first Summit film series at Soundscape Park.
The Miami-Dade County Department of Cultural Affairs is pleased to offer a limited number of scholarship passes. Scholarship passes are first come, first served and are offered to current residents of Miami-Dade County. Deadline to apply for a scholarship pass: Friday October 26, 12:59PM
2018-19 SOUTH FLORIDA CULTURAL CONSORTIUM
SFCC Application Deadline
Next Monday, October 29, 2018
All emerging, mid-career and established South Florida professional artists (those residing in Broward, Martin, Miami-Dade, Monroe or Palm Beach Counties) are eligible to apply. 
Candidates must have resided and worked in one of the participating five counties for a full year before applying – since October 2017. Artists must apply from the county of residence
Submitted work samples must be from the last three years.
For more information or to apply: http://miamidadepublicart.org/#fellowship
ARTS4ALL FLORIDA WEBINAR: Teaching Transition Skills in the Visual Art Room
October 29, 2018 at 4 PM EST
Learn how to effectively incorporate transition skills for students with special needs into your visual art curriculum. This webinar will focus on high school age students.
Presenter:  Karen Rosenburg has been teaching art for over 22 years. She currently teaches visual arts and ceramics at New Hope-Solebury High School in New Hope, PA where she is also the District Special Area Curriculum Liaison. She received her B.A. in Art Education from Kutztown University and her M.A. in Art Education with an Emphasis in Special Populations from Moore College of Art and Design. Karen is also the Pennsylvania Art Education Association (PAEA) Special Needs in Art Education Chair and the 2018 PAEA Outstanding Special Needs Art Educator. 
To register for the free webinar please click here.
MIAMI-DADE COUNTY – ART IN PUBLIC PLACES ARTIST CALL 
Miami Dade County Department of Cultural Affairs through its Art in Public Places Program and Miami Dade Public Library System request qualifications from professional artists and/or artist teams to create artworks for the Hialeah Gardens Library Branch a new library replacing the existing storefront location. The selected artist(s) will design a unique artwork that will provide the library's patrons with an outstanding visual experience and create a unique identity for the space.
Total Project Budget
$90,000
Eligibility
Open to professional visual artists or artist-led teams based in the United States of America.
How to Apply
Submit the following materials by Monday, November 5, 2018, 11:59 PM
10 images of completed work+ details
CV
Brief statement
Submit at: http://www.miamidadepublicart.org/#about-calls
Workshop: "A New Definition of Dance" featuring ILL-ABILITIES™
Thursday, November 8, 2018 at 6:30 PM
ILL-Abilities offers free dance workshop geared towards advanced dancers and amateur dancers at the Miami-Dade County Auditorium. Members of the crew have years of experience teaching the fundamentals of this dance. Their methods on adapting movement focus on participant's individual strengths. ILL-Abilities believes everyone should have the opportunity to dance and express themselves.
Workshops are not only based on discovering movement but are also proved to help build one's confidence through team activities and challenging individuals to surpass perceived limitations by discovering their own capabilities.
ILL-ABILITIES™ will also perform its new full-length show "Dis-Connect" at the Miami-Dade County Auditorium on November 9 at 6:30 PM. Ticket price includes after party jam and reception immediately following the show.
For details click here.
https://www.miamidadearts.org/content/rsvp-form-new-definition-dance-featuring-ill-abilities%E2%84%A2-workshop
AMERICANS FOR THE ARTS
2018 National Arts Marketing Project Conference
November 9-12, 2018
The 2018 National Arts Marketing Project Conference (NAMPC) this November 9-12, in Seattle will give you the tools to make your work more effective and efficient. Discover new technologies and hone skills that will save you much-needed dollars and time. Join over 650 other arts marketers, get inspired and explore the not topics in arts marketing.
Become a Member
An Americans for the Arts membership connects you with more than 7,000 arts professionals across the country, access to professional development resources AND discounts to NAMPC and other Americans for the Arts conferences.
Are you passionate about the arts?
The Miami-Dade County Department of Cultural Affairs is hiring!
Theater Marketing Coordinator
Miami-Dade County Auditorium


Originally published at https://miamidadearts.org/news/news-use-october-24-2018