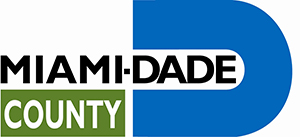 UPCOMING GRANT WORKSHOPS & DEADLINES –
MIAMI-DADE COUNTY DEPARTMENT OF CULTURAL AFFAIRS
All applicants of the Department of Cultural Affair's Summer Arts & Science Camps for Kids (SAS-C) Grants Program must attend one (1) workshop prior to application. 
EDUCATION, OUTREACH AND ACCESS –
MIAMI-DADE COUNTY DEPARTMENT OF CULTURAL AFFAIRS
Did you know that 10% of people in the world have a disability? That's 650 million worldwide. This September join us and celebrate 25 years of the Americans with Disabilities Act!
September 24 – 25, 2015 at the Adrienne Arsht Center for the Performing Arts
FUNDING OPPORTUNITIES
Deadline: September 15, 2015
City of Coral Gables Cultural Grants – FY2015-2016 
Deadline: Friday, October 2, 2015
The City of Coral Gables Cultural Development Board has been appointed to assist the Coral Gables City Commission in distributing a limited amount of cultural monies to worthy nonprofit 501(c)(3) and 501(c)(4) groups that produce meaningful cultural experiences for the betterment of the Coral Gables community. These experiences must take place within the City of Coral Gables and be open and accessible to the public. Cultural activities and programs that qualify are those that address the visual and performing arts, history, historic preservation and folk life, international cultural exchanges, and the literary and media arts. 
OPPORTUNITIES
power2give.org is Getting a Complete Makeover!
Crowdfunding site power2give.org has partnered with the nation's largest arts service organization – Fractured Atlas – to create a whole new look, feel and experience for donors and fundraisers looking to use power2give.org to fund local cultural programs. Beginning September 1st, a series of enhancements and new functionalities intended to improve the overall experience for site users will take effect. Fractured Atlas has scheduled two (2) FREE webinar training sessions for anyone interested in learning more about the site's improvements, as well as tips and suggestions to create a successful online fundraising campaign.
FIRST SESSION:
SECOND SESSION:
Give Miami Day 2015   
Deadline: October 29, 2015
---
Volunteer Lawyers for the Arts Miami
Ask an Attorney
Legal Clinic for Creatives
September 29, 2015 at 5:30 PM at Miami Center for Architecture & Design
Are you an Artist, Creative or Arts Executive with a legal question? We have Attorneys ready to help! Mix and mingle with the legal & creative community.
Please forward this News to Use to your colleagues and friends. 


Originally published at https://miamidadearts.org/news/news-use-vol-146