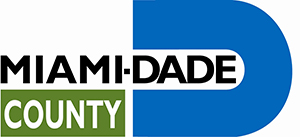 Upcoming Grant deadlines
Miami-Dade County Department of Cultural Affairs
Education, Outreach and Access –
Miami-Dade County Department of Cultural Affairs
Miami's Arts Leaders Celebrate the 25th Anniversary of the Americans with Disabilities Act (ADA) with two-day Summit
The Summit will be held this Thursday & Friday – Sept 24 & 25 at the Adrienne Arsht Center for the Performing Arts, 1300 Biscayne Blvd, Miami, FL 33132.
Let us know when you are there and follow the ADA Silver Anniversary Summit on social media @MiamiDadeArts and by using #MiamiArtsADA25
Funding Opportunities
University of Miami School of Communications and Miami-Dade County Art in Public Places
SEA LEVEL RISE TEMPORARY PUBLIC ART PROJECTS
Deadline for Artist Applications: Friday, September 30, 2015
Miami-Dade County Art in Public Places will commission up to ten (10) artists to create a series of temporary public art interventions that will examine sea level rise and its potential impact on Miami-Dade County, concentrating on creative representations based on science and community perspectives. Selected artists will receive introductory issue orientations working with key faculty* and students at the University of Miami involved in research and curriculum on sea level rise and subsequently, participate in presentations of their projects with these university participants.   The selected artists will collaborate with Rich Beckman, Professor, University of Miami and Coral Morphologic (biologist Colin Foord and musician Jared McKay), to conceptualize the projects. The project will be curated by Brandi Reddick, Miami-Dade County Art in Public Places.   Estimated Public Art Budget: $50,000. This project is funded by a grant from the Knight Foundation.
South Florida Cultural Consortium Fellowship Program
Deadline to Apply:  Friday, October 30, 2015
The South Florida Cultural Consortium Fellowship Program offers the largest regional, government-sponsored artists' grants in the United States, awarding $15,000 and $7,500 fellowships to resident visual and media artists from the counties of Broward, Martin, Miami-Dade, Monroe, and Palm Beach. Since it was established in 1988, the Consortium has awarded close to $2 million in fellowships to over 200 artists.
City of Coral Gables Cultural Grants – FY2015-2016 
Deadline: Friday, October 2, 2015
The City of Coral Gables Cultural Development Board has been appointed to assist the Coral Gables City Commission in distributing a limited amount of cultural monies to worthy nonprofit 501(c)(3) and 501(c)(4) groups that produce meaningful cultural experiences for the betterment of the Coral Gables community. These experiences must take place within the City of Coral Gables and be open and accessible to the public. Cultural activities and programs that qualify are those that address the visual and performing arts, history, historic preservation and folk life, international cultural exchanges, and the literary and media arts. 
OPPORTUNITIES
Volunteer Lawyers for the Arts Miami
ASK AN ATTORNEY:  Legal Clinic for Creatives
September 29, 2015 at 5:30 PM at Miami Center for Architecture & Design
Are you an arts executive or an artist that has a legal question? Join the Arts & Business Council on September 29th from 5:30 to 8:00 for the annual Legal Clinic for Creatives. Need help with copyright, trademark, contracts, licensing agreements, bylaws, incorporation and more? The registration fee is only $10 and guarantees your spot. Call 305-326-1011 to register.
Who Should Attend? Artists, Creative Entrepreneurs, Writers, Musicians, Composers, Playwrights, Architects, Film Makers, Graphic Designers, Choreographers, Techies, Digital Designers, Arts Organizations. All participants will have a 30 minute consultation with an attorney on issues ranging from Copyright, Trademark, Contracts, Licensing Agreements, Bylaws & Articles, Incorporation and more.
National Arts Marketing Project 2015 Conference
Advance Registration Deadline: October 23, 2015
Give Miami Day 2015   
Deadline: October 29, 2015
Please forward this News to Use to your colleagues and friends. 
###


Originally published at https://miamidadearts.org/news/news-use-vol-151