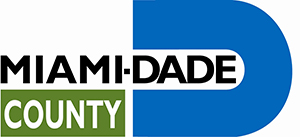 HARVARD BUSINESS SCHOOL CLUB OF SOUTH FLORIDA FOUNDATION SEEKING NONPROFITS FOR STRATEGIC HELP THROUGH ITS COMMUNITY PARTNERS PROGRAM
*Application Deadline: This Friday, April 11, 2014
 
The Community Partners (CP) program's mission is to create constructive partnerships between Harvard Business School alumni and nonprofit organizations in the South Florida community that are seeking assistance with business and management issues. Teams of HBS alumni volunteers provide pro bono consulting advice through well-defined consulting projects addressing specific strategic issues.
The work is carried out by small teams (a project leader and 3 or 4 members) working closely together with the leadership and management of the nonprofit organizations in projects lasting 3 to 4 months. CP will work with the client organization to tailor each project to its specific needs. To qualify nonprofit organizations must meet a minimum $500,000 annual budget and 5 full time staff or equivalent.
Organizations interested in participating in this program, please click on the following link to complete the Community Partners Project Application Form: https://www.surveymonkey.com/s/3B6HB35.
If you have any questions please contact David Hausmann, HBSCSF Community Partners at
[email protected]
.
PHILANTHROFEST
PEOPLE, PASSION, PHILANTHROPY
Event Date:Saturday, April 12, 2014
A free, family-friendly event celebrating South Florida's philanthropic and cultural arts community. Taking place at the Miami Dade College Wolfson Campus, 300 NE 2nd Avenue, Miami.  Event hours 12 pm – 6 pm.
DANCE MIAMI CHOREOGRAPHERS PROGRAM
Application Deadline: Thursday, April 24, 2014
Dance Miami provides non-matching awards of $10,000 on a competitive basis to nurture the artistic development of Miami-Dade County-based professional choreographers for the creation of new work in all dance forms, including modern dance, ballet and folk. Local choreographers, who have an established body of work, are invited to submit work samples for review by a national panel for selection. Pre-Submission Consultation Deadline: Thursday, April 17, 2014.
For information please click below: 
APPLICATION PERIOD NOW OPEN FOR THE FLORIDA DEPARTMENT OF STATE, DIVISION OF CULTURAL AFFAIRS 2015-2016 GRANTS
Application Deadline: Monday, June 2, 2014
The application period is open for the Florida Department of State, Division of Cultural Affairs 2015-2016 grants for general programming, specific projects, and facilities. All applications are due on Monday, June 2 at 5:00 p.m. Any Florida organization engaging in cultural programming that is either a public entity or a registered nonprofit is eligible to apply. Deadline applies to individual artists applying for fellowships in music, theatre, dance, folk arts, interdisciplinary arts and literature. All applications are submitted online and will be scored by panels of experts in their respective disciplines during twenty-six panel meetings held August 25 through October 8, 2014.
It is the policy of Miami-Dade County to comply with all of the requirements of the Americans with Disabilities Act.  To request materials in accessible format, sign language interpreters, and/or any accommodation to participate in any Miami-Dade County Department of Cultural Affairs program or meeting, please contact Francine Andersen 305-375-4634 [email protected] five days in advance to initiate your request. TTY users may also call 711 (Florida Relay Service.)
For more information, e-mail: [email protected] or call 305-375-4634
111 NW 1st Street, Suite 625, Miami, FL  33128


Originally published at https://miamidadearts.org/news/news-use-volume-108