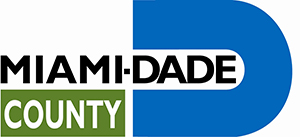 ARTS AND BUSINESS COUNCIL
MIAMI ARTS MARKETING PROJECT
DECODING YOUR AUDIENCE: BUILDING NEW CLIENTS, PATRONS AND DONORS
MAY 20, 2014 – 9:00 am to Noon
Do you know your audience? Learn how to use audience research to guide strategic planning. Use research information to find new sponsors, strengthen grant applications and customer relationships. Featured speaker Robert Ladner from Behavioral Science Research will be followed panelists: Bill Anderson from the Greater Miami Convention & Visitors Bureau; John Copeland from the Adrienne Arsht Center; Rayna Davis from the New World Symphony; Rebekah Monson from the University of Miami School of Communication and Lanie Shapiro from Touch Poll of South Florida.
Tickets: $25 – Scholarships available for grantees of Miami-Dade County Department of Cultural Affairs' Youth Arts Miami, Hannibal Cox, Jr., Cultural Advancement and Developing Arts in Neighborhoods grant programs; City of Coral Gables grantees and members of the Greater Miami Festivals & Events Association.
SUCCESSFULLY ACCESSIBLE – LUNCH HOUR WEBINAR SERIES
MAKING YOUR MARKETING MATERIALS ACCESSIBLE
NEXT SESSION: MAY 27, 2014 at 12:00 Noon
Presented by the Florida Division of Cultural Affairs and VSA Florida the series of webinars will help arts and cultural organizations to successfully design, create and implement accessible programming, events and environments for their patrons. Each session will include DCA staff and guests who can provide information and experience on the importance of making the arts accessible to all Floridians.
The full schedule of webinars is below:
May 27 – Inclusive Tourism and Tourism Marketing of Accessibility
June 25 – Accessibility and New Audiences: Marketing Locally
SEEKING A NEW POSITION IN THE ARTS?
ARSHT CENTER UNVEILS A FREE JOBS SITE
MiamiArtsJobs.com is a free jobs portal for career opportunities in the creative services, arts and cultural industries created by the Adrienne Arsht Center. The portal provides local and out-of-state job seekers with full-time, part-time, freelance and internship postings from a wide variety of organizations in the Miami area.  If you have a job in a studio, on the stage, back office, front office or box office, this is the site for you! Just follow these simple steps:
    Register: Upload just a few simple key pieces of information and your company can quickly begin posting!
    Post Jobs: Posting content has never been easier! All job descriptions are saved in your account and can be activated whenever you need them.
    Share the Site: Our community grows stronger by keeping our arts talent in South Florida.
Do your part to keep the postings current and job seekers will flock to your interviews! Spread the word…
WWW.MiamiArtsJobs.com
It is the policy of Miami-Dade County to comply with all of the requirements of the Americans with Disabilities Act.  To request materials in accessible format, sign language interpreters, and/or any accommodation to participate in any Miami-Dade County Department of Cultural Affairs program or meeting, please contact Francine Andersen 305-375-4634 [email protected] five days in advance to initiate your request. TTY users may also call 711 (Florida Relay Service.)
For more information, e-mail: [email protected] or call 305-375-4634
111 NW 1st Street, Suite 625, Miami, FL  33128


Originally published at https://miamidadearts.org/news/news-use-volume-113