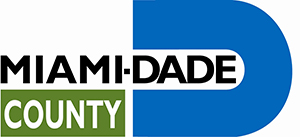 UPCOMING GRANT WORKSHOPS –
MIAMI-DADE COUNTY DEPARTMENT OF CULTURAL AFFAIRS
EDUCATION, OUTREACH AND ACCESS
MIAMI-DADE COUNTY DEPARTMENT OF CULTURAL AFFAIRS
It's Time to Submit Your Events for the 2015-2016 Golden Ticket Arts Guide!
Deadline: August 21, 2015
The Department of Cultural Affairs is collecting event listings for the popular Golden Ticket Senior Arts guide which includes free admission/listings available to Miami-Dade County Seniors. The offers must take place November 1, 2015 through October 31, 2016. For
program details
and to submit your offers to be included in the upcoming guide complete the
online submission form
by Friday, August 21, 2015 or contact Lili Hernandez-Constenla at
[email protected]
.
FUNDING OPPORTUNITIES
Deadline: September 15, 2015
The Foundation provides individuals with opportunities to create, develop, and communicate a project about architecture and the designed environment that will contribute to their creative, intellectual, and professional growth at crucial or potentially transformative stages in their careers. Two types of grants are offered. Production and Presentation Grants up to $20,000 each assist individuals with the production-related expenses that are necessary to take a project from conceptualization to realization and public presentation, e.g. publications, exhibitions, installations, films, new media projects, and other public programs. Research and Development Grants up to $10,000 assist individuals with seed money for research-related expenses such as travel, documentation, materials, supplies, and other development costs. A recipient of a Research and Development Grant is eligible to apply for a Production and Presentation Grant for the same project once the first grant has been satisfied, however, future funding is not guaranteed. For more info:
http://www.grahamfoundation.org/grant_programs/?mode=individual
City of Coral Gables Cultural Grants – FY2015-2016  
Deadline: Friday, October 2, 2015
The City of Coral Gables Cultural Development Board has been appointed to assist the Coral Gables City Commission in distributing a limited amount of cultural monies to worthy nonprofit 501(c)(3) and 501(c)(4) groups that produce meaningful cultural experiences for the betterment of the Coral Gables community. These experiences must take place within the City of Coral Gables and be open and accessible to the public. Cultural activities and programs that qualify are those that address the visual and performing arts, history, historic preservation and folk life, international cultural exchanges, and the literary and media arts. 
The deadline to apply is no later than 5:00 PM on October 2, 2015. Attendance at a workshop is required for first time applicants or applicants who did not receive a grant in FY2014-2015.  Workshop scheduled for August 26, 2015 at 5:00 PM at the War Memorial Youth Center Theater, 405 University Drive.  For more information and to apply: http://coralgables.com/index.aspx?page=398
---
EMPLOYMENT OPPORTUNITIES
Broward Center for the Performing Arts
Vizcaya Museum & Gardens
FEATURED RESOURCES
GrantStation
http://www.grantstation.com
An interactive website that allows grantseekers to identify potential funding sources for their programs or projects, and mentors them through the grantseeking process. GrantStation provides access to a searchable database of grantmakers who are actively accepting inquiries and proposals from a variety of organizations; federal grant deadlines, which are updated twice a week; links to state funding agencies; and a growing database of international grantmakers.
Please forward this News to Use to your colleagues and friends. 


Originally published at https://miamidadearts.org/news/news-use-volume-145