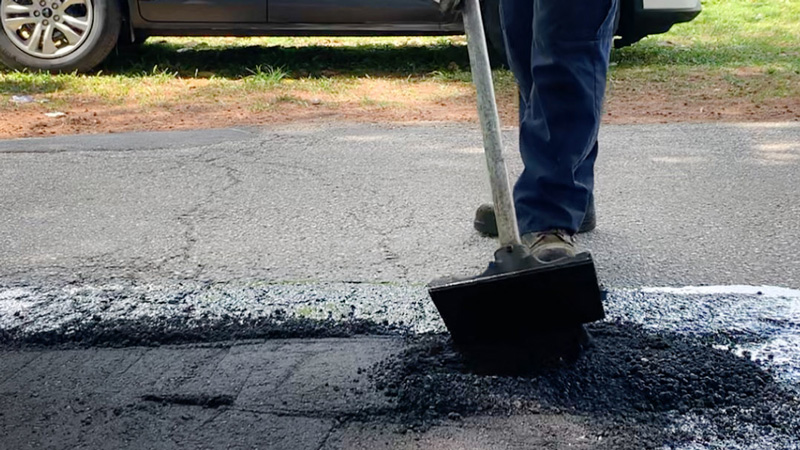 Potholes are a public safety issue, and they often appear during rainy weather. In partnership with District 8 Commissioner Danielle Cohen Higgins and District 4 Commissioner Micky Steinberg, DTPW has launched the "Potholepalooza" pilot program. The goal of the program is to increase awareness and involve community residents to help identify and fix as many potholes as possible within County Districts 4 and 8 from April 15 through June 15.
During the pilot program, residents who live or travel in those County Districts are encouraged to report potholes or other street issues by calling 311 or 305-468-5900. Residents can also report potholes online or by downloading the 311Direct app. 
Providing as much information as possible ensures DTPW can locate each pothole. Upon receipt of the report, the Department will make every effort to make the repair it within seven days. 
Program Timeline
The "Potholepalooza" pilot program will run from April 15 through June 15, in County Districts 4 and 8. While minor repairs can be accomplished relatively quickly, major repairs or reconstruction may be necessary. Some potholes may have to be added to resurfacing plans on a future date if not simple repairs.
There are plans to continue this pilot program in other commission districts using a data-driven process and addressing two districts at a time every two months, except during the height of the summer's rainy season. This demonstration project is slated to be completed within 18 months.
Did You Know?
DTPW Road and Bridges crews lay an average of eight tons of asphalt per week and repair an average of 12 to14 thousand potholes annually throughout the county.
This program aligns with the Department's new strategic focus, SHIFT305, which is shifting the completion of critical transportation projects and the delivery of services in our community into high gear to improve  the quality of life in Miami-Dade County. Learn more.
Originally published at https://www.miamidade.gov/global/news-item.page?Mduid_news=news1681824193582477