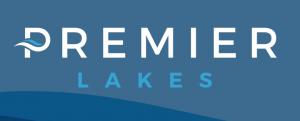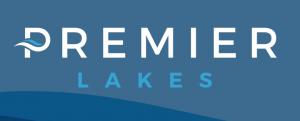 The leading firm offers lake management services to target the customers' operations.
FLORIDA, UNITED STATES, September 5, 2023/EINPresswire.com/ — Premier Lakes, a distinguished leader in lake management and maintenance services, is delighted to unveil its exceptional lake maintenance programs to offer clean lakes to individuals every season. The company's steadfast commitment to tailored solutions and proactive strategies positions it as a true industry pioneer, setting new benchmarks for excellence.
The representative at Premier Lakes stated, "Our team is firmly dedicated to reshaping lake maintenance practices. Our mission transcends mere lake management – we are committed to nurturing aquatic environments that elevate the quality of life for our clients."
The company's seasoned experts collaborate closely with clients, carefully curating strategies that align seamlessly with their visions, resulting in clean lakes. The firm believes in offering services that address the unique requirements of the professionals.

This philosophy underscores the company's dedication to offering personalized solutions that cater to the specific requirements of individuals and communities.
Premier Lakes adopts a proactive approach to lake maintenance. The company's annual maintenance programs are strategically formulated to preempt potential issues, upholding the health and vibrancy of lakes throughout the year.
Recognizing the pivotal role that preventative measures play in preserving the beauty and equilibrium of aquatic ecosystems, the company employs a range of innovative techniques. These encompass advancements in water quality enhancement and the reduction of nutrient levels.
At the core of Premier Lakes' mission lies the unwavering pursuit of immaculate lakes that retain their finish consistently. With years of experience, the company's team has an intricate understanding of diverse lake ecosystems, enabling them to address each system's challenges.
This commitment to open communication ensures that clients are integral to every stage of the decision-making process, fostering a transparent and collaborative environment that guarantees management approaches are in harmony with client expectations.
Premier Lakes offers lake management services tailored to cater to diverse lake management needs. In addition, the firm makes stringent efforts to focus on environmental conservation.
The company's lake maintenance programs safeguard the composition of natural landscapes and offer clients a sense of serenity. With a team of experts poised to provide unwavering guidance, clients are empowered and well-informed, secure in the knowledge that their lakes are entrusted to professionals who share their zeal for preservation.
The representative added, "We aspire to establish unprecedented standards of excellence in the industry through our bespoke management plans and proactive strategies."
The company's sustainable lake management practices are emblematic of its commitment to aquatic ecosystems' enduring health and vitality.
About Premier Lakes –

Premier Lakes emerges as a vanguard in lake management and maintenance services. Anchored by a commitment to tailored solutions, proactive strategies, and client collaboration, the company embodies excellence. Through its pioneering techniques and client-centric approach, Premier Lakes is reshaping the benchmarks of lake maintenance in the industry.

Media Contact
Premier Lakes
+1 844-(525-3735)
[email protected]
Visit us on social media:
Facebook
Twitter
LinkedIn


Originally published at https://www.einpresswire.com/article/653871180/premier-lakes-offers-comprehensive-lake-maintenance-services
Images courtesy of https://pixabay.com