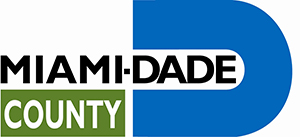 Dance/USA is looking for video clips of Miami area professional dance artists for use in its marketing materials for the 2015 Dance/USA Annual Conference. The upcoming Dance/USA Annual Conference will take place June 17-20, 2015.
Guidelines
Please submit several clips of you and/or your company featuring a diverse range of genres, costumes, settings, and casting.
Clips must not exceed 3 minutes in length.
Submit high-quality, high-resolution performance footage.
If available, please submit clips of performances featuring Miami locations.
See 'Video Requirements' for acceptable formats.
Include all media contact information as well as photo credits and dancer credits.
By submitting video clips, you (your organization, the dancers, and the videographer) give Dance/USA permission to use the clips for Dance/USA marketing materials.
Video Requirements
HD [High Definition] Resolution: HD 720p [16:9 aspect ratio] Bit Rate: 5,000 – 10,000 Kbits
HD [High Definition] Resolution: HD 1280p [16:9 aspect ratio] Bit Rate: 10,000 – 20,000 Kbits (better resolution)
Video Compression Format: Codec H264
Frame Rate: 24, 25, or 30
Format: MOV and MPEG4 files
Please do not send SD (Standard Definition) Video
How to submit your videos
Deadline for Submission
Friday, September 19, 2014 at 5pm ET.
Not all clips will be selected. If your clip is selected, you will be notified in Fall 2014.
Questions? Contact Kate Folsom, Interim Director of Programs at Dance/USA or Adriana Perez at 305-375-5019.


Originally published at https://miamidadearts.org/news/promotional-videos-being-accepted-2015-dance-usa-conference