SMAART Company – Accounting, Tax, & Insurance Services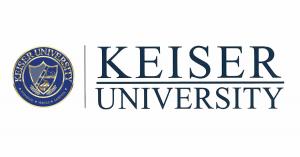 Keiser University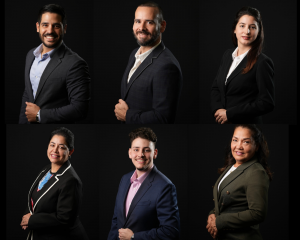 SMAART Company executive team
SMAART Company donates to Keiser University, earning naming rights to its Esport Arena. The partnership supports tech and scholarships for accounting majors.
Where accounting meets technology, the future of finance is not just recorded, but reimagined."
— Anthony Gonzalez
MIAMI, FL, US, October 13, 2023 /EINPresswire.com/ — SMAART Company, an industry-leading full accounting firm based in Miami, is thrilled to announce its generous donation to Keiser University in a collaborative effort to support and drive forward the academic pursuits of aspiring accounting professionals. This donation will provide computers for the gaming design department, technological advancements, and scholarships specifically tailored for accounting majors.
In recognition of SMAART Company's commitment to education and its generous contribution, Keiser University's state-of-the-art Esport Arena at its Pembroke Pines campus will henceforth be named the "SMAART Company Esport Arena."
"Education is the foundation of a thriving community. By supporting Keiser University, we aim to strengthen this foundation and provide opportunities for the next generation of accounting professionals to flourish. This collaboration isn't just about giving back; it's about investing in the future," said Ray Dominguez of SMAART Company.
As a pioneer in the accounting field, SMAART Company recognizes the rapidly evolving demands of the industry. Esports, a fusion of technology and competition, represents the future of entertainment and business. By affiliating with the Esport Arena, SMAART showcases its commitment to staying ahead of the curve, marrying traditional accounting practices with the tech-savvy skills of the modern age.
This strategic collaboration also serves as an emblem of SMAART Company's dedication to intertwining with the broader community. Beyond the immediate benefits for accounting students, the SMAART Company Esport Arena will serve as a hub for technological advancement and digital entertainment, fostering community engagement, and supporting diverse forms of learning.
"Keiser University is deeply honored to partner with a forward-thinking organization like SMAART Company. This donation will undeniably pave the way for many of our students, propelling them into successful accounting careers. Additionally, the newly christened SMAART Company Esport Arena promises to be an epicenter of innovation and camaraderie for all students," expressed Piotr Lechowski, from Keiser University.
The official inauguration of the SMAART Company Esport Arena was done on October 12th, 2023. The event will be a convergence of academia, technology, and community spirit. SMAART Company and Keiser University warmly invited members of the media and staff to join in celebrating this momentous occasion. MegaTV was on-site to capture the momentous occasion, interviewing representatives from both SMAART Company and Keiser University about their collaborative endeavor and the significance of the event.
About SMAART Company:
SMAART Company, headquartered in Miami, FL, stands at the forefront of the accounting industry. With a rich history of excellence and innovation, SMAART remains dedicated to ethical practices, community engagement, and the pursuit of knowledge. For more information, please visit SMAARTCompany.com.
About Keiser University:
Keiser University is a private, independent, non-profit university serving nearly 20,000 students at 21 Florida campuses, online, and two international sites. Co-founded in 1977 by Chancellor Arthur Keiser, Ph.D., and Evelyn Keiser, Keiser University currently offers more than 100 degrees from associates to the doctoral level. Keiser University is a designated Hispanic-Serving Institution and was ranked No. 21 in the U.S. in Social Mobility by U.S. News & World Reports in 2023-24. For more details, visit KeiserUniversity.edu.
Jennifer De La Vega
SMAART Company
+1 305-819-3675
[email protected]
Visit us on social media:
Facebook
Twitter
LinkedIn
Instagram
YouTube
TikTok
Other
SMAART Company, Personal and Business Income Tax Preparations and Bookkeeping in Miami, Fort Lauderdale, and South Florida.


Originally published at https://www.einpresswire.com/article/661654957/smaart-company-donates-to-keiser-university-new-smaart-esport-arena-scholarships-for-accounting-majors-unveiled
Images courtesy of https://pixabay.com