September 30th – October 3rd Booth # 2689 Lower Level
JUPITER, FL, Sept. 22, 2023 (GLOBE NEWSWIRE) — SRM Entertainment, Inc. (Nasdaq: SRM) will exhibit at the iconic 2023 North American International Toy Fair in New York City from Sept. 30 through Oct. 3, unveiling its new 2024 Spring & Summer Sea Life and Zoo Animals collection.
SRM Entertainment will introduce the featured Smurfs and Zoonicorn Sip with Me kids drinkware product line September 30 thru October 3, 2023 at the North American International Toy Fair in New York City (Booth #2689).
SRM Entertainment's patented Sip With Me children's cups which feature Zoonicorn, Smurfs and other unique and loveable franchise characters are available online, at theme parks, theme restaurants and other retail stores throughout the country.
"We couldn't think of a better venue to display our new Spring collection and branded merchandise to an audience ready to buy!" said Rich Miller, CEO of SRM Entertainment. "We're eager to give the trade industry and press a peek at what we have in store for 2024 while they get their hands on our awesome Sip with Me cups. It unleashes the imagination and kid in all of us!" ​​
About SRM Entertainment, Inc.
SRM Entertainment, Inc. designs, develops and manufactures custom toys and souvenirs for the world's largest theme parks and entertainment venues. The Company provides exclusive custom products that are available worldwide at venues such as Walt Disney Parks and Resorts, Universal Studios, SeaWorld and other attractions. Additionally, SRM recently launched its retail product line which includes patented SMURFS Sip with Me cups.
Caution Regarding Forward-Looking Statements
Certain statements in this announcement are forward-looking statements. Investors can identify these forward-looking statements by words or phrases such as "may," "will," "expect," "anticipate," "aim," "estimate," "intend," "plan," "believe," "is/are likely to," "potential," "continue" or other similar expressions. These statements are subject to uncertainties and risks including, but not limited to, the risk factors discussed in the "Risk Factors" section of the registration statement for the Offering filed with the SEC. Although the Company believes that the expectations expressed in these forward-looking statements are reasonable, it cannot assure you that such expectations will turn out to be correct, and the Company cautions investors that actual results may differ materially from the anticipated results and encourages investors to review other factors that may affect its future results in the Company's registration statement and other filings with the SEC. Additional factors are discussed in the Company's filings with the SEC, which are available for review at www.sec.gov. The Company undertakes no obligation to update or revise publicly any forward-looking statements to reflect subsequent occurring events or circumstances, or changes in its expectations that arise after the date hereof, except as may be required by law.
Media and Investor Relations
[email protected]
(407)-230-8100
website: SRMentertainment.com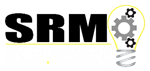 Originally published at https://www.einpresswire.com/article/657119594/srm-entertainment-exhibits-at-the-2023-north-american-international-toy-fair-nyc
Images courtesy of https://pixabay.com