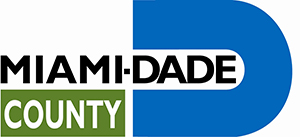 On August 9th, the State of Florida Historical Commission voted to submit an application to the US Department of Interior to nominate the Coconut Grove Playhouse to the National Register of Historic Places. Once the nomination report is finalized by the State Division of Historical Resources, we will post it here. Upon submittal of the nomination by the State, the federal government has 90 days to either approve or deny the application.
Miami-Dade County has supported the State's efforts to nominate the Playhouse and the application included information provided by Jorge Hernandez, the historic preservation architect on the County's design team. There was discussion at the Florida Historical Commission meeting regarding the application's representations regarding period of significance and the level of integrity of the interior spaces.
Letters to the State from Jorge Hernandez and County preservation chief Sarah Cody provided feedback regarding the application. The County continues to work cooperatively with the State's Division of Historical Resources and the City of Miami's Historic and Environmental Preservation Board on this important project.
To view Frequently Asked Questions (FAQs) about the project and a comprehensive list of all the previous updates visit: http://miamidadearts.org/coconut-grove-playhouse-updates. Please note that all earlier updates remain available on this web site and contain more details about the project and its progress.


Originally published at https://miamidadearts.org/news/facts-about-pending-national-register-application