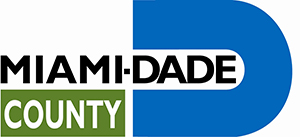 First and foremost, the County and FIU team will be present at this Thursday's hearing before the City of Miami Commission to gain the final approval needed to move the Coconut Grove Playhouse project forward. We continue to encourage you to join us there!
It is important to report that Congresswoman Frederica Wilson has requested that the City of Miami Commission defer the Playhouse item to May to give her an opportunity to provide input. The County officially has expressed its intention to the City and the Congresswoman to have the Playhouse appeal heard this Thursday, April 25th at 2:00 PM.
At the same time, we committed to the Congresswoman that we are ready to meet with her regarding any other issues of concern. We are confident that resolving our historic preservation appeal tomorrow (that actually is the only issue before the City Commission) will help us have a productive conversation with the Congresswoman regarding her ideas for how the Playhouse project can best serve the community. Without the City Commission's approval, there will be no Playhouse project.
We look forward to seeing you on Thursday at the City Commission meeting at the City Hall Commission Chamber, 3500 Pan American Drive at 2:00 PM, when we will ask the Commission not to defer the item and to approve this long-awaited and thoughtfully designed project.
City of Miami Commission Hearing and Vote
Thursday, April 25, 2019
2:00 PM
City Hall – City Commission Chamber
3500 Pan American Drive
Miami, FL 33133
View or download the Coconut Grove Playhouse Fact Sheet  or visit: https://miamidadearts.org/coconut-grove-playhouse-what%E2%80%99s-stake-now
View a comprehensive list of all the previous project updates at  http://miamidadearts.org/coconut-grove-playhouse-updates.


Originally published at https://miamidadearts.org/news/latest-coconut-grove-playhouse-project