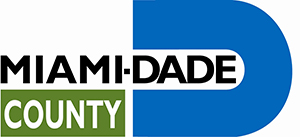 There Is No Other Plan.  
At its April 25, 2019 meeting (beginning at 2 pm), the City of Miami Commission is scheduled to hear the County's appeal of the Historic and Environmental Preservation Board's recent, unmerited vote to disapprove the County's Playhouse application. City of Miami Commission will have the choice of approving the County's thoroughly developed plans or deciding that nothing will happen, and the site will ultimately return to state control.
Simple and Indisputable Facts: 
Only the County and FIU have a 99-year lease with the State for the property.
Only the County and FIU have secured $23.6 million.
Only the County and FIU have a viable and sustainable business model to return great theater to the Coconut Grove.
Only the County and FIU have an agreement with the Miami Parking Authority (MPA) to develop and operate the adjacent garage.
Only the County and FIU have spent a full year thoroughly studying the Playhouse building, documenting the successive architectural changes, determining the best strategies for honoring the history of the Playhouse, and returning the finest dramatic theater to Coconut Grove.
Only the County and FIU have designed an elegant campus with the historic front building faithfully restored to its 1927 design, a new, state-of-the-art 300-seat theater, a garage with attractive facades lined with offices facing Main Highway and the residential neighborhood to the north, and plazas, promenades, lush landscaping and a pocket park.
Only the County and FIU plans have reviewed and approved by the following City of Miami boards:

Historic and Environmental Preservation Board (HEPB) – Certificate of Appropriateness for Master Plan (which included restoring the front building and replacing the auditorium) – April 4, 2017
Coordinated Review Committee (CRC) – January 10, 2018
Urban Development Regulatory Board (UDRB) – February 21, 2018
Planning, Zoning and Appeals Board (PZAB) – November 7, 2018

Only the County and FIU have moved forward with these accomplishments:

Secured a $2 million grant award from the John S. and James L. Knight Foundation to benefit the construction of the Coconut Grove Playhouse project.
Earned a $10,000 contribution from The Knight Foundation which named GableStage's producing artistic director Joe Adler, as one of the 2018 Knight Arts Champions. Mr. Adler directed the award to arts education nonprofit Arts for Learning in the heart of the West Grove community, reaching underserved children and families in the area.
Received an appellate court ruling in the project's favor, affirming that the Playhouse plan to restore the historic front building and build a new 300-seat theater was correctly approved in April 2017 by the City's Historic and Environmental Preservation Board.
Received a major historic preservation endorsement from the board of directors of Dade Heritage Trust who voted overwhelmingly to support the County-FIU plans for the Coconut Grove Playhouse.


Originally published at https://miamidadearts.org/news/there-no-other-plan