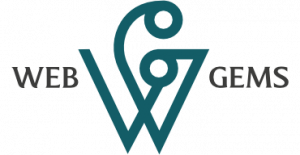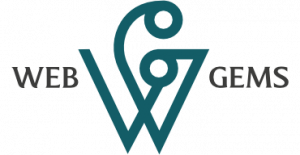 High-quality, affordable premium travel jewelry is an exciting and beautiful compliment to travel experiences.
MIAMI, FLORIDA, UNITED STATES, November 2, 2023 /EINPresswire.com/ — Web Gems emphasizes that enjoying jewelry while traveling is important, and that cost should not be a factor when it comes to wearing beautiful, classic jewelry while traveling.
It is why Web Gems has launched its redesigned Travel Jewelry Web Store. "Costume jewelry is cheap and falls apart. Fine gem jewelry is difficult to take on vacation and is usually tucked away for special occasions," explained the Web Gems spokesperson.
"With Web Gems premium travel jewelry, we strike the perfect balance with gorgeous, quality pieces that people feel good traveling with. We curate affordable jewelry for everyday wear that can be worn and enjoyed while traveling."
The designs and the quality are the Web Gems' differentiators. The cubic zirconia pieces are cut to show brilliance like a diamond, feature white or yellow gold or sterling silver setting stems, and can be dressed up or down as needed.
And browsing the redesigned Web Gems Travel Jewelry Web Store shows all the special details.
The best Cubic Zirconia CZ Stud Earrings for kids and women. The new Beach Pavé Collection not only looks great but is comfortable to wear on the beach or by the pool. The striking Mother of Pearl Stingray or Dolphin Pendant Necklace is classy and elegant. The Sterling Silver Double Row Anchor Ring with Cubic Zirconia gems is eye-catching. And more.
"Web Gems was founded in 2016 with the purpose of curating high quality, affordable premium travel jewelry," the spokesperson said. "We started by looking for pieces that are elegant, fashionable, and versatile. Pieces that stand out. But our singular focus on travel jewelry is all about curating the best pieces to wear while enjoying vacations and unforgettable experiences.
"Our jewelry captures the inspiration and beauty of travel experiences while providing a practical way to express yourself through fashion."
The true Web Gems uniqueness is built on high-quality pieces, great value, rave-review feedback, and an exceptional reputation.
For more information, please visit https://www.mywebgems.com/shop and https://www.mywebgems.com/blog
###
About Web Gems
Web Gems specializes in cubic zirconia earrings, affordable, non-allergenic, safe, and secure jewelry to wear every day or take on travel.
Contact Details:
169 E Flagler St

Miami, FL 33132

United States
Saul Waksman
WEB GEMS LLC
email us here
Originally published at https://www.einpresswire.com/article/665803792/web-gems-launches-its-redesigned-travel-jewelry-web-store
Images courtesy of https://pixabay.com