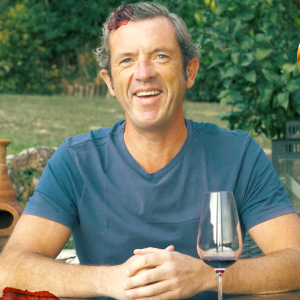 Curating an exceptional and diverse collection of wines each month
LONDON, MAYFAIR, UNITED KINGDOM, October 12, 2023 /EINPresswire.com/ — Brad, a seasoned connoisseur with over 25 years of expertise in the wine industry, proudly presents Brad's Monthly Wine Subscription, a unique and hassle-free opportunity for wine enthusiasts to savour hand-selected, independent vineyard wines from around the world. With the freedom to opt-out or pause, gift wines, or change delivery addresses at any time, this subscription is designed to cater to personal preferences.
Subscribers can determine the style of wine they prefer, and Brad takes it from there, curating an exceptional and diverse collection of wines each month. The wines are delivered right to customers doorsteps, free of charge, anywhere in the EU or the UK.
Brad's Monthly Wine Subscription isn't just about the wines; it's about the entire experience. These exclusive wines, carefully selected by Brad, are not available in supermarkets or retail shops. They are hand-picked for their quality, style, and drinkability from the most diverse wine-growing regions worldwide.
Each wine delivery is a journey of discovery. Included in subscriptions are wine tasting notes, allowing customers to appreciate and learn more about the wines they are sipping. Moreover, gourmet recipes are provided, helping wine lovers pair their wine selection with delectable dishes. As a token of appreciation, subscribers find a unique and complimentary gift in their monthly wine case. With Brad's Monthly Wine Subscription, it's a full package of wine and delights.
Brad himself shares his inspiration for this unique endeavour: "I have been inspired to work with small, family-owned wineries because, in my experience, they produce the best value wines that you can find. These wines are hand-crafted – they have a story about where they are from and how they are made – and it is these wines that I send out every month to our subscribers, wines with beautiful details that I enjoy sharing with people."
Brad's extensive professional network and over two decades of experience in the wine industry give Brad's Wine access to a wide range of specialist wine producers. This means customers can trust Brad's Monthly Wine Subscription to deliver premium wines exclusively selected for them.
With professionally chosen wines and new selections each month, it's an adventure in a bottle.
Visit www.brads-wine.com and experience the world of fine wines through Brad's expert curation.
Bradley Mitton
Mitton International Wines
+49 30 24045919
[email protected]
Visit us on social media:
Facebook
Twitter
Instagram
YouTube


Originally published at https://www.einpresswire.com/article/660946610/introducing-brad-s-monthly-wine-subscription-a-unique-opportunity-for-wine-enthusiasts