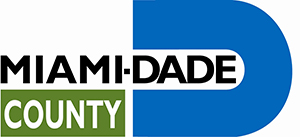 SBA
Shuttered Venue Operators Grant Webinar
Tuesday, March 30 at 2:30 p.m.
Webinar will highlight the opening of the Shuttered Venue Operators Grant application, which is scheduled for Thursday, April 8, 2021 and will cover the documentation eligible entities will need to appl as well as provide insight on the application process. To review program details ahead of the webinar visit the dedicated SBA website, www.sba.gov/svogrant, which includes frequently asked questions, video tutorials (including one on how to get registered in SAM.gov), a preliminary application checklist and eligibility requirements, is the best source for program information. Click here to register for the webinar.
FUNDING OPPORTUNITIES FOR ORGANIZATIONS
Youth Arts Enrichment (YEP) Grant Program Workshops
Dana Pezoldt | [email protected]
Courtesy Review Deadline:  May 4, 2021, 11:59 PM
Final Deadline:  May 11, 2021, 11:59 PM
Provides grants to nonprofit organizations providing cultural arts outreach programs that enrich the lives of children through the arts by making the arts available to more children and families throughout Miami-Dade County.
All applicants to the Youth Arts Enrichment (YEP) Program must attend one (1) workshop prior to application. Refer to the YEP PROGRAM GUIDELINES or contact the grant administrator for further pre-application requirements.
The FY 2021-22 YEP workshops will be held virtually through GoToWebinar. 
YEP Grants Program Workshop Schedule:
Note: This workshop will provide instruction on using the Department of Cultural Affairs' online grant platform, "Survey Monkey Apply" as well as review program eligibility criteria, application and reporting requirements.
To register, click on the link below to register with GoToWebinar:
Thursday, April 8, 2021, 10:30 AM – Noon
Tuesday, April 13, 2021, 2:30 PM – 4:00 PM
To view all the Miami-Dade County Department of Cultural Affairs upcoming FY 2021-2022 Spring Cycle deadlines visit here.
Coral Gables Community Foundation
Spring Grant
Applications due Monday, April 19th by 5:00 PM
Since 2014, the Coral Gables Community Foundation has formally awarded grants to deserving local non-profit organizations that address issues within our focus areas and serve those who live, work, learn and play in Coral Gables. The Foundation has a strong commitment toward programs benefiting education, arts & culture, historic preservation and social & health services. Apply here.
National Endowment for the Arts
Challenge America Grant
Application Deadline April 22, 2021
Challenge America offers support primarily to small organizations for projects in all artistic disciplines that extend the reach of the arts to populations that are underserved. Challenge America features an abbreviated application, a robust structure of technical assistance, and grants for a set amount of $10,000. Grants require a cost share/match of $10,000 consisting of cash and/or in-kind contributions. Total project costs must be at least $20,000 or greater.
This category is an entry point for organizations seeking Arts Endowment funding. See Applicant Eligibility for more information.
To  speak with NEA staff about Challenge America contact [email protected] or 202-682-5700, and see Staff Assistance for more information.
Grants for Arts Projects
Application Deadline July 8, 2021
Grants support arts projects that use the arts to unite and heal in response to current events; celebrate our creativity and cultural heritage; invite mutual respect for differing beliefs and values; and enrich humanity. Applicants may request cost share/matching grants ranging from $10,000 to $100,000. Designated local arts agencies eligible to subgrant may request from $10,000 to $150,000 for subgranting programs in the Local Arts Agencies discipline. A minimum cost share/match equal to the grant amount is required.
Click here for applicant eligibility and detailed program information
Elevate Prize 2021
Application Deadline May 5, 2021
The Elevate Prize annually awards $5 million in prize funding and services to a radically diverse group of 10 leaders who are tackling the most urgent issues of our time around the world. The Elevate Prize is open to applicants with a demonstrated history of catalyzing social and / or environmental impact through their work and leadership.
Each winner of this year's Elevate Prize will receive:
Money. A minimum of $300,000 (USD) shared between winners and their nonprofit organizations, so they can collectively drive change.
Amplification. Our strategic marketing and media expertise can take winners to the next level. Be a social impact influencer. Find fans. Build a platform. Think bigger. Do great things. Change the world.
Mentorship. Our network of partners, executives and decision-makers offer the kind of professional development and business guidance money can't buy.
Connections. Each cohort is a radically diverse group of people leading innovative organizations. As a member of this cohort, winners will have the opportunity to learn from each other, create shared experiences, and build lasting relationships.
Support. We take the time to thoroughly understand winners' needs as an individual and organization, and then create a tailored program that will help each winner reach their goals and beyond.
Click here for details and to apply.
FUNDING OPPORTUNITIES FOR INDIVIDUAL ARTISTS
Miami-Dade County Art in Public Places Opportunities
PortMiami – Terminal F Expansion Carnival Cruise Lines
Request for Qualifications Deadline: Friday, April 2, 2021, 11:59 p.m.
Budget:  $1,120,000 (2-4 commissions are envisioned)
Eligibility: Open to professional visual artists based in the United States
Miami-Dade County Department of Cultural Affairs through its Art in Public Places Program and PortMiami partnered with Lemartec Design Build Team, inclusive of Architect of Record and Design Team Lead Perez and Perez Architects Planners, Carnival Cruise Lines with their design consultant Berenblum Busch Architects and others, request qualifications from professional artists and/or artist teams to commission artworks for the renovation and new construction project at Terminal F, the new home of Carnival Cruise Lines.
The selected artist(s) will design unique artwork(s) that will contribute to the identity of this facility and engage employees and visitors in unexpected and delightful ways. It is envisioned that public art within the terminal will exemplify the thrilling experience of being on the ocean with friends and family, and reflect Miami and the Caribbean's lush plant and flower environment, art, architecture, culture and beaches.  Click here to view full details and apply.
Oolite Arts
Save the Bay PSA Contest
Deadline April 12, 2021 at 6 p.m.
This PSA contest asking for an artist perspective on saving one of Miami's most precious resources: Biscayne Bay. After a year of reports on algae blooms, pollution, and suffering plant and marine life, we are looking for short pieces that can lead to a brighter future for our environment.
Five filmmakers will be selected to win $2,500 in funding to create a 30-60 second Public Service Announcement. The winning PSAs will be presented at an outdoor socially distanced community event. The community will also be asked to vote on their favorite PSA, and the People's Choice winner will receive an extra $1,000. Click here for details and to submit.
Questions
Have questions about Save the Bay? On Tues, March 30, 2021 you can schedule a 15-minute virtual appointment with Cinematic Arts Manager Danielle Bender between 12-4 pm. Click here to schedule appointment.
Learn more about the Biscayne Bay Recovery Plan.
Presented in cooperation with Miami-Dade County and Miami-Dade County's Chief Bay Officer Irela Bagué.
RESOURCES
Theatre Communications Group
BITOC Technical Assistance Sessions: Accessing SVOG Federal Relief Funds
Do you work at a Black Theatre, Indigenous Theatre, or Theatre of Color (BITOC)? If so, Theatre Communications Group's technical assistance sessions will provide more detailed technical support, ensuring that BITOC are fully prepared for the April 8 launch.
Shuttered Venue Operators Grants and all forms of federal relief. Please participate in one of the following three technical assistance sessions, where TCG staff will support you in preparing for and navigating the application process:
• REGISTER: SVOG for BITOC Session 1, Monday, March 29, 4:30-6:30pm ET
• REGISTER: SVOG for BITOC Session 2, Monday, April 5, 12:00-2:00pm ET
• REGISTER: SVOG for BITOC Session 3, Monday, April 5, 4:00-6:00pm ET
Arts Action Fund Updates
PPP Application Deadline Extended to May 31, 2021
Without a moment to spare, the United States Senate just voted overwhelmingly 92-to-7 to extend the PPP application deadline from March 31, 2021 to May 31, 2021. The House had already passed this legislation 415-to-3 earlier this month, so it now moves to the President's desk for his signature and certain enactment.
What impact does the PPP extension mean for you?
• For self-employed Schedule C individuals, who struggled to find lenders that offered recently updated application forms featuring the more generous "gross revenue" line 7 of Schedule C application forms for either first draw or second draw, lenders will now have time to update systems so you can apply with the correct forms to ensure you receive a larger forgivable loan.
• For non-schedule C organizations, who have been waiting for your lender to update their PPP first draw and second draw applications with the recently updated certification clause on SVOGs, lenders will now have time to update systems so you can apply with the correct forms.
• For those of you who receive your first draw PPP in the first quarter of 2021, you now have more time to properly complete spending down your first draw in as few as 8 weeks and then apply for a second draw PPP before May 31st. 
• For those of you who plan to submit an SVOG application on or after April 8, 2021, and you are also interested in securing a PPP loan now, you must apply for the PPP before you apply for the SVOG.
• We recently posted Proskauer law firm's PPP deep dive analysis into all the ongoing updates to PPP and Forgiveness to our website.
• There are still ample PPP funds available with a current balance of $88 billion.
• Please give banks and lenders a few days to update their systems with the PPP extension deadline that Congress just passed this afternoon. It still needs to be signed by the President.
• If you are still having a hard time finding lenders, especially those with the updated Schedule C applications for self-employed individuals, here are a few online lenders that I do not have any affiliation with nor do I endorse, but they "appear" to have the most up-to-date SBA forms:
COVID-19 EIDL Loan Updates:
Last week, I reported that the SBA automatically deferred repayment on COVID-19 EIDL loans by an additional 12 months. Yesterday, the SBA also announced that they are increasing the maximum loan amount for both new and existing COVID-19 EIDL loan borrowers because the pandemic has lasted longer than originally anticipated. SBA will be emailing existing borrowers to see if they would like to increase the amount of their loan.
Starting the week of April 6, 2021, the SBA is raising the loan limit for the COVID-19 EIDL program from 6-months of economic injury with a maximum loan amount of $150,000 to up to 24-months of economic injury with a maximum loan amount of $500,000.
The amount of your loan depends on your business' previous expenditures and your credit score. Please remember, a COVID-19 EIDL loan is debt that must be re-paid over 30 years. It is not a forgivable loan like a PPP.
If you are interested in a Shuttered Venue Operators Grant, be sure to sign up for the SBA's new SVOG portal opening on April 8th and the SBA's SVOG webinar on March 30th. Remember, you can always join me on Fridays at 11:00am ET for my Zoom Office Hours to ask any questions related to federal COVID relief funds.
The most reliable way to contact us continues to be through email. You can find a staff directory at  https://www.miamidadearts.org/about/staff-councils.
Please check the County's web site for more COVID-19 information and for regular updates:  miamidade.gov/coronavirus.
To view a comprehensive list of all the Department's previous cultural updates on COVID-19 click here.


Originally published at https://miamidadearts.org/news/news-use-march-26-2021