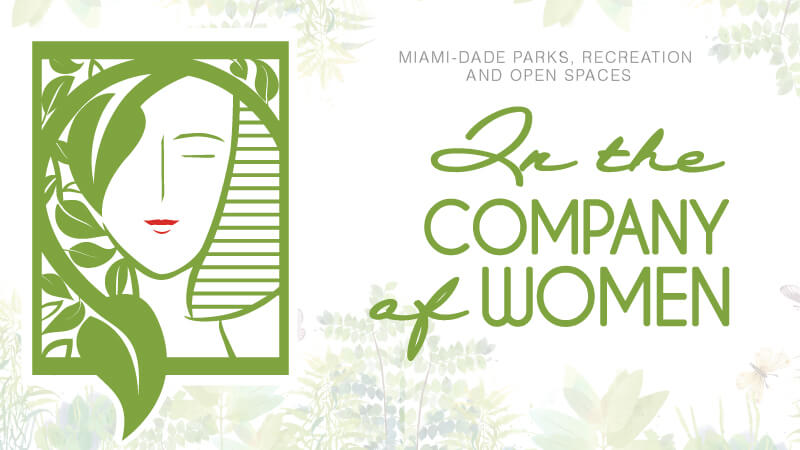 Miami-Dade Parks, Recreation and Open Spaces Department, in partnership with the Miami-Dade Commission for Women and the Parks Foundation of Miami-Dade, announces the Call for Nominations for the 2024 In the Company of Women Awards.
Nominations for the 35th Annual In the Company of Women Awards will be accepted from July 24, 2023 through Aug. 21, 2023. All women in Miami-Dade County who exemplify professional development, community responsibility, leadership and vision, contribution to women's progress, and promotion of pluralism, are eligible.
Nominations will be received in the following 12 categories:
Outstanding Woman in Arts & Entertainment
Outstanding Woman in Business & Economics
Outstanding Woman in Communications & Literature
Outstanding Woman in Education & Research
Outstanding Woman in Government & Law: Elected Official
Outstanding Woman in Government & Law: Non-Elected
Outstanding Woman in Health & Human Services
Outstanding Woman in Science & Technology
Outstanding Woman in Sports & Athletics
Outstanding Young Professional (Must be age 40 and under)
Community Spirit Award
Mayor's Pioneer Award
How to Nominate
Complete the Nomination form
Submit the following:

Nominee's resume
Nominee's 200-word biography
One high-resolution color photo of the nominee
No more than three supporting documents, including recommendation letters, newspaper or magazine articles, etc. If submitting recommendation letters, the letters must be from persons other than the nominator. For the Mayor's Pioneer Award, please submit three recommendation letters and no more than two additional supporting documents
Nomination packages must be completed by 11:59 p.m. on Monday Aug. 21, 2023.
Nomination forms that fail to include the requested items and/or do not meet the application deadline, will automatically be disqualified.
Past recipients of the In the Company of Women award are not eligible.
A committee of community leaders, including past In the Company of Women award recipients, will review nomination packages to select award recipients.
Originally published at https://www.miamidade.gov/global/news-item.page?Mduid_news=news1690210353722842