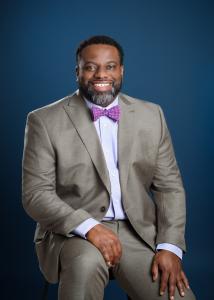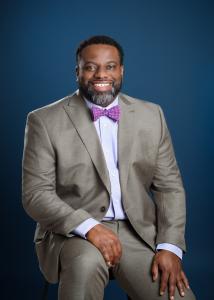 Esteemed Elder Law and Estate Planning Attorney Shawn R. H. Smith Esq. has joined RTRLAW in Florida.
RTRLAW is a full-service law firm in Orlando and throughout the Sunshine State.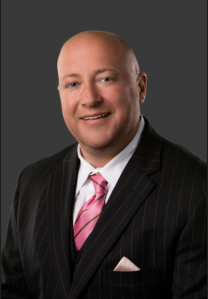 NIcholas R. Thompson Esq., Managing Partner of RTRLAW, announces the addition of Attorney Shawn R. H. Smith, Esq.
Experienced Elder Law Attorney Expands RTRLAW's Estate Planning, Elder Law and Probate Services and Offers Free, No-Obligation Case Reviews
Bringing Shawn on board is a pivotal step in our commitment to serve the growing needs of the senior community."
— Nicholas R. Thompson, Managing Partner, RTRLAW
ORLANDO, FLORIDA, USA, November 2, 2023 /EINPresswire.com/ — RTRLAW, a leading, full-service law firm known for its wide range of legal services, announces with great pleasure the addition of Associate Attorney Shawn R. H. Smith, Esq., who will helm the firm's Elder Law, Estate Planning and Probate division. This strategic move marks a significant expansion of the firm's capabilities in these practice areas, promising enhanced service delivery to clients across Florida.
Mr. Smith, hailing from the picturesque island of Bermuda and raised in Central Florida, is a distinguished attorney with more than 20 years of legal experience. He earned his Juris Doctor degree from Stetson University College of Law in 2000 and has since embarked on a remarkable career that began as a prosecutor in Pinellas County, Fla. His vast experience encompasses elder law, estate planning and probate, including wills, trusts, estate administration/probate services, guardianship proceedings, Medicaid planning, long-term-care planning, and special needs planning. Both Shawn's LinkedIn and Avvo profiles provide more insights on his journey to RTRLAW.
"Bringing Shawn on board is a pivotal step in our commitment to serve the growing needs of the senior community," said Nicholas Thompson, Managing Partner at RTRLAW. "His depth of knowledge and compassionate approach to the nuanced needs of elders and their families make him an invaluable asset to our team and, more importantly, to our clients."
RTRLAW recognizes the unique challenges faced by seniors, particularly in legal matters concerning health care, long-term-care planning, Medicare/Medicaid, estate and trust administration, probate, wills and trusts, and advance directives including durable power of attorney, designation of health care surrogate and pre-need guardian, HIPAA release, and living will, and other elder care concerns. Shawn's dedicated focus on elder law equips him exceptionally well to handle the sensitive emotional and physical needs of older clients and their families. Attorney Smith has joined RTRLAW in our Orlando office but works throughout the state, significantly enhancing the firm's capacity to provide specialized elder law services across Florida.
In addition to his legal acumen, Shawn is an ardent advocate for client education. He conducts informative monthly webinars and in-person seminars aimed at enlightening seniors and their families, empowering them to make informed decisions about their futures. "Education is a powerful tool in legal planning," Shawn stated. "It's about providing families with the knowledge and resources they need to navigate the complexities of elder law confidently."
Moreover, Shawn's holistic "full-life care" approach is a welcome complement to RTRLAW's existing legal services. This method extends to the financial and medical challenges seniors often encounter, providing strategies that maximize financial resources while ensuring beneficial long-term-care solutions.
Shawn's membership in esteemed organizations such as The Florida Bar, Orange County Bar Association, National Association of Elder Law Attorneys, and Florida Association of Elder Law Attorneys keeps him at the forefront of legal advancements and legislation, further enriching RTRLAW's proficiency in elder law and estate planning.
"Shawn's arrival marks a new chapter in our firm's growth," Attorney Thompson added. "With his experience, we're more equipped than ever to serve our clients with the compassion, respect, and excellence they deserve."
RTRLAW invites existing and prospective clients to benefit from Attorney Smith's extensive expertise and the enhanced services the firm now proudly offers with a free, no-obligation case review or free attendance at one of his educational webinars.
For more information, please visit https://rtrlaw.com/estate-planning/, contact RTRLAW or call them toll free at 1-833-HIRE-RTR (1-833-447-3787).
About RTRLAW
RTPLAW is a prestigious full-service law firm with a strong tradition of excellence in advocacy. Committed to providing top-tier legal services, RTRLAW specializes in a variety of practice areas, from personal injury, workers' compensation and family law, to commercial litigation, employment law, real estate law, and elder law and estate planning, designed to attend to the legal needs of individuals throughout their lifetimes and businesses of all sizes with the utmost professionalism, reliability, trust and respect.
Contact:

RTRLAW

Website: https://rtrlaw.com/
Nicholas Thompson
RTRLAW
8334473787 ext.
email us here
Visit us on social media:
Facebook
Twitter
LinkedIn
Instagram
YouTube
TikTok


Originally published at https://www.einpresswire.com/article/665706170/rtrlaw-welcomes-attorney-shawn-r-h-smith-esq-bolstering-its-estate-planning-practice-throughout-florida
Images courtesy of https://pixabay.com